RE: Custom carriers from OOB's and painted pieces
Thank you, Marc! While the rest of the New Orleans Class cruisers are getting done I wanted to share some more recent finishes. We've purchased some Independence Class aircraft carriers from Ebard at Shapeways for use as light carriers to go with HBG's Casablanca light carriers, and the first one done is the USS Cowpens (CVL-25), also known as "The Mighty Moo" for its many Unit Awards, Campaign and Service Medals and Ribbons. There were a lot of references for the camo but very few for the deck and arresting cables. I was able to find a set of diagrams from some plastic model instructions, and with those and pictures of scale models and pictures of the class on Navsource.org FOlewnik was able to correctly place arresting gear on the flight deck. Although it's a light carrier, it has 2 magnets for aircraft. To get better pictures of the sides, I put the piece on the edge of the board overhanging the table, but the first picture is when it was still in progress. I like it because you can better see the four colors used.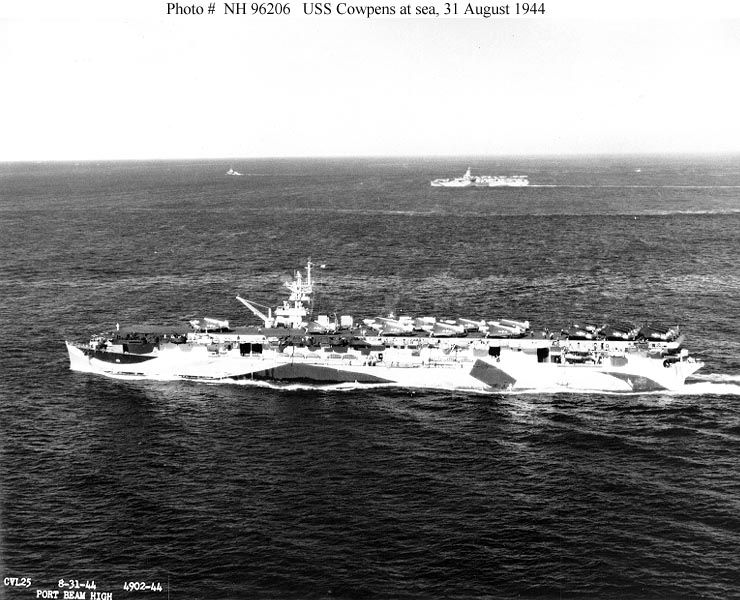 Also done is the USS Trenton (CL-11) from HBG in Camouflage Measure 33, Design 2F, from a set of drawings prepared by the Bureau of Ships for a camouflage scheme intended for light cruisers of the CL-4 (Omaha) class found on navsource.org.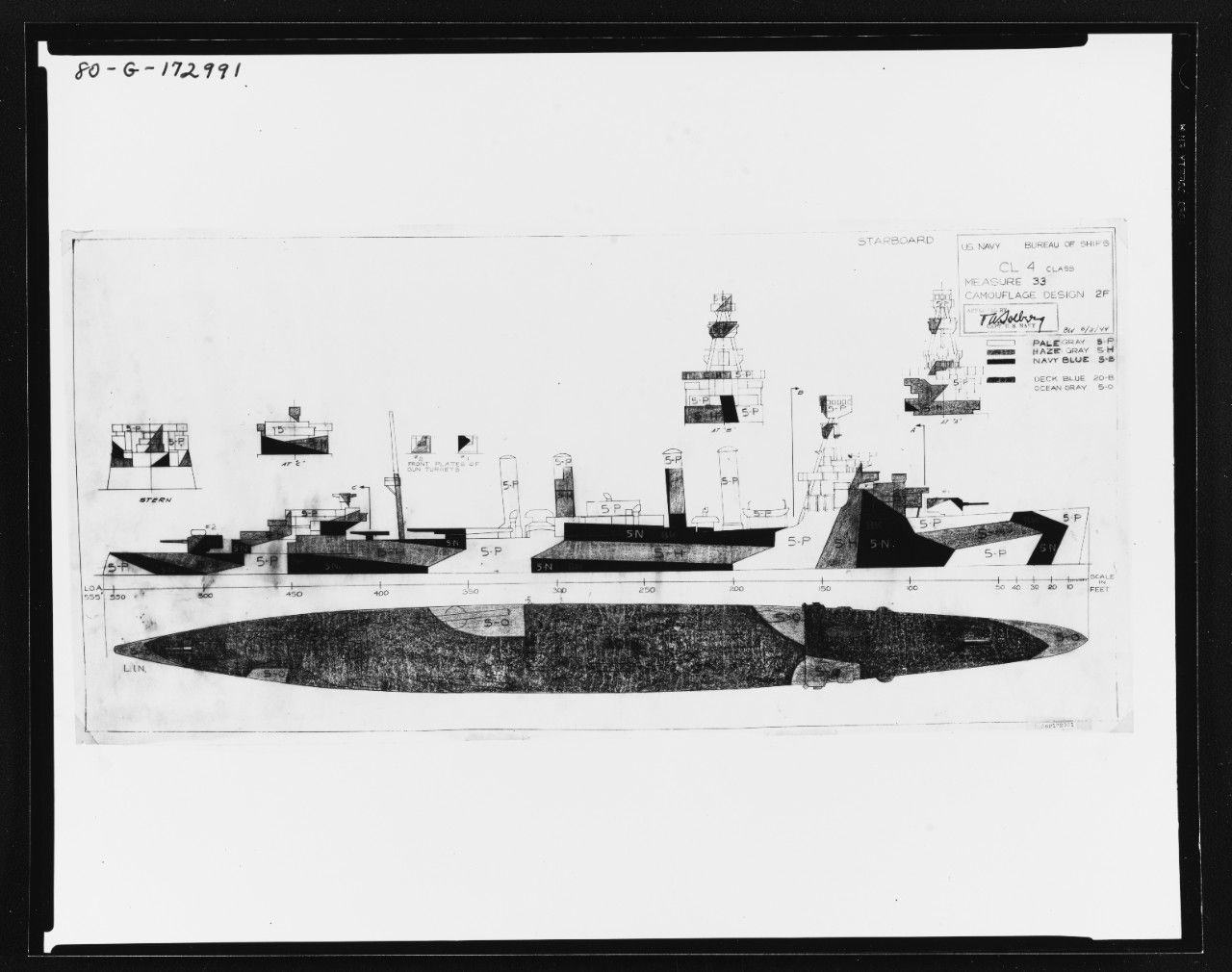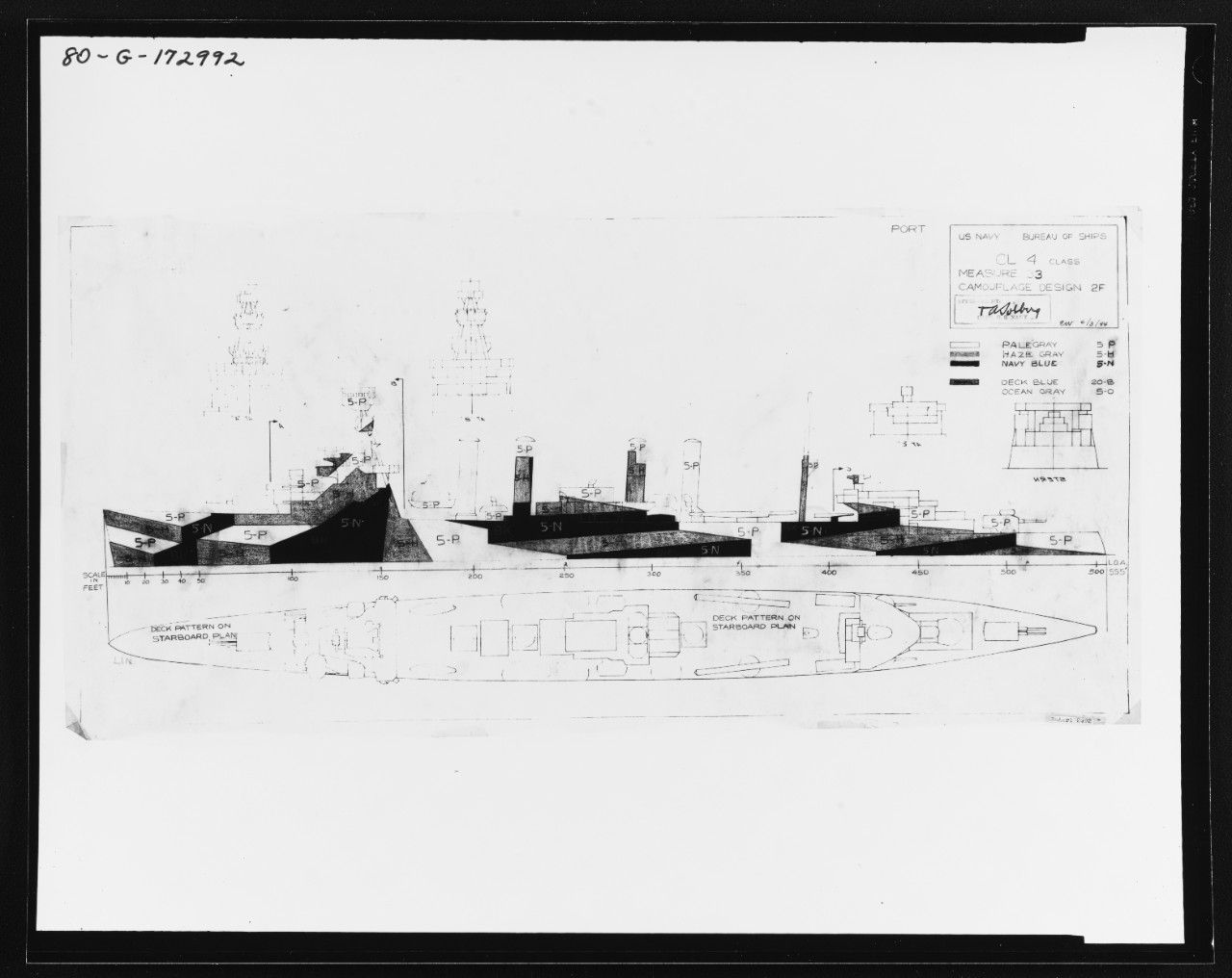 Another GHQ Benham Class destroyer is also done, this one as the USS Stack (DD-406). Her camouflage is Measure 31, Design 11d. Photographs from the Bureau of Ships Collection in the U.S. National Archives, via navsource.org.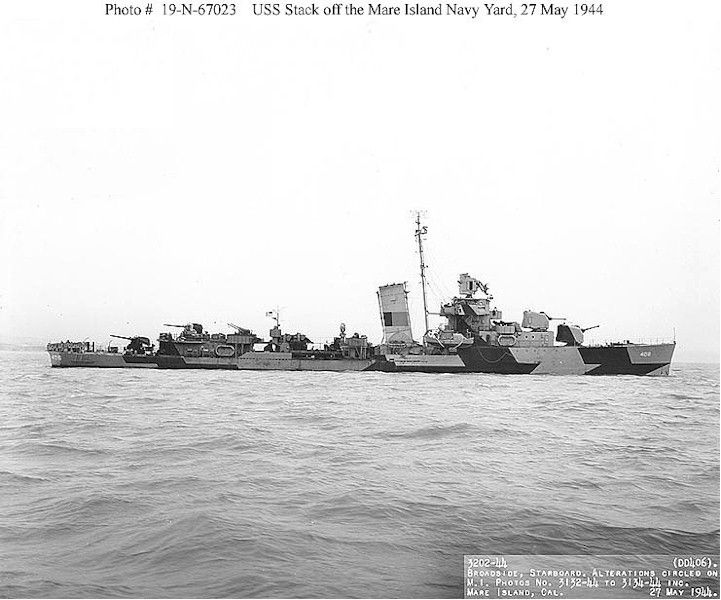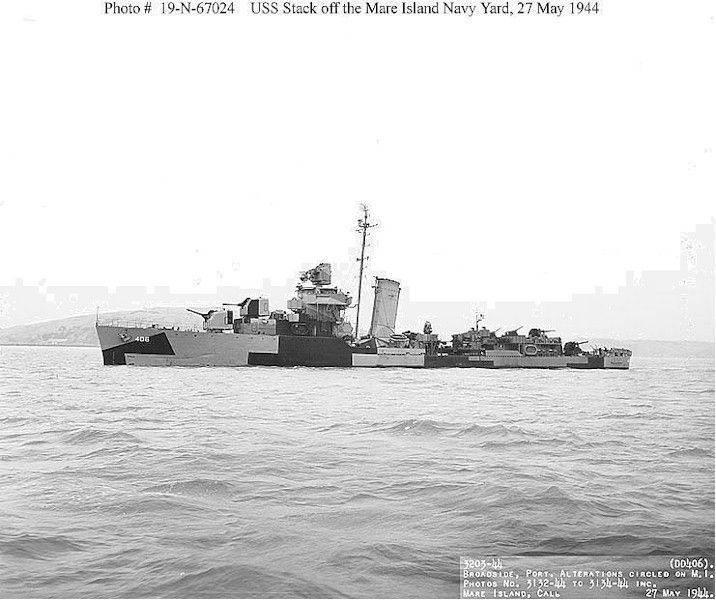 The three of them together:




posted in Customizations