RE: Custom carriers from OOB's and painted pieces
More US Navy by FOlewnik. I forgot to take pictures of the bottom of these ships (where FOlewnik writes the name of each), so the only ones I know for sure are USS Henley (DD-391), USS Lang (DD 399), USS Quincy (CA 71) and the heavily modified USS Iowa (BB-61). I'll start with the heavily modified USS Iowa. FOlewnik added several AA gun mounts over and above the usual launch catapults, scout aircraft, and recovery cranes. If I recall correctly, the AA guns were cut from a GSC Akagi carrier, but I'll have to have FOlewnik check in with his comments to confirm that. The camo sheet came from Navsource, but then I noticed this on it's description: "Drawing prepared by the Bureau of Ships for Camouflage Measure 32, Design 7A intended for battleships of the Iowa class (BB-61 / 66). No ship is known to have worn this scheme. " No known ship, eh? So this is technically the first and I'll have to have FOlewnik identify which it is.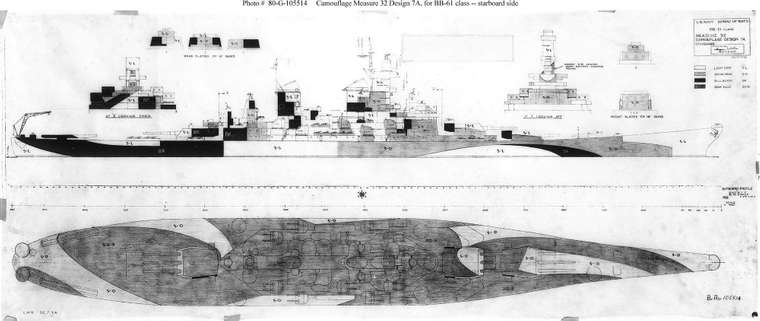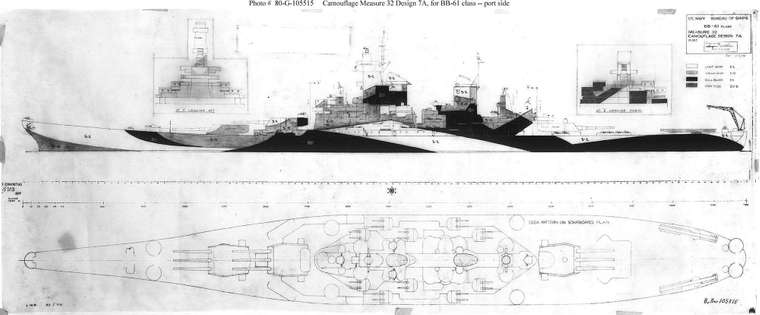 This HBG sculpt Baltimore class cruiser is the USS Quincy (CA 71). Originally laid down as the St. Paul, she was re-named Quincy on Oct. 16, 1942 in honor of the original cruiser USS Quincy (CA 39) which was sunk by Japanese gunfire during the Battle of Savo Island on Aug. 9, 1942. This sculpt was "cleaner" than the others in that, like a "proof" coin, much more detail was visible in this piece than the others. FOlewnik told me that prior to painting this particular piece, he never noticed there were so many life boats molded into the sculpt.



This one I'm not sure about- a Baltimore class cruiser never wore Measure 33, Design 22D, originally designed for destroyers. But Measure 33, Design 22D WAS modified for use on Atlanta-class antiaircraft cruisers, and was used on the Atlanta class USS San Juan (CL 54, excellent large picture here: http://www.navsource.org/archives/04/054/0405409.jpg) and the Oakland class USS Flint (CL 97).


Here's the three of them together: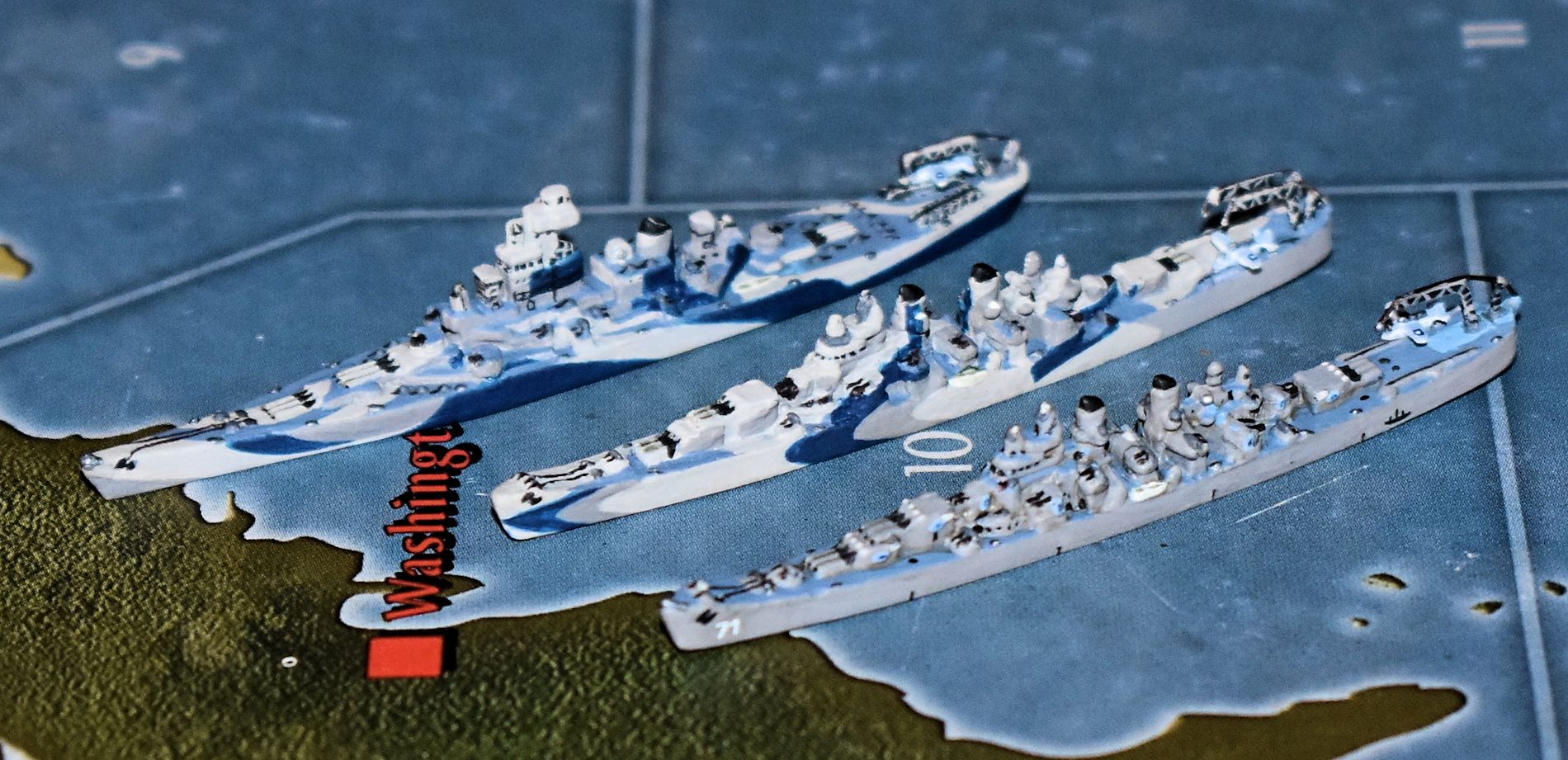 The Benham class USS Lang (DD 399) and the Bagley class USS Henley (DD-391). Very similar layout to each, as seen in the overhead view. The Henley was sunk by Japanese Submarine RO-108 off Finschafen, New Guinea, on Oct. 3, 1943. An account can be read on the Naval History page here: https://www.history.navy.mil/research/histories/ship-histories/danfs/h/henley-ii.html. The Lang had a very active and successful war, being awarded 11 battle stars for World War II service. FOlewnik chose to paint her in Measure 21, Design 1D.







posted in Customizations