Axis & Allies storage. Post yours!
I loved Field Marshall Games' ammo box that he made way back when, but the price was way too much for me. But I wanted to condense my games into a single storage for easy transport, so my son and I made one. Love how it turned out. I have condensed and stored AA 1914, AA 1941, AA 1942, Europe and Pacific in there plus a couple others. Not that big, and love the look. Ironically, wood is expensive, as are hinges and such, so I see why FMG's were so expensive back in the day.
Now post what you have!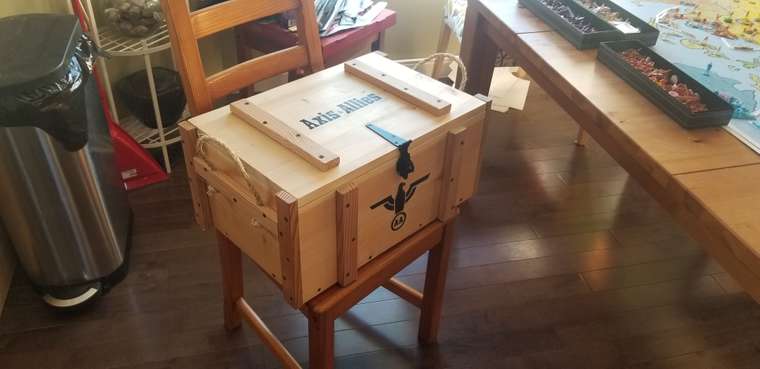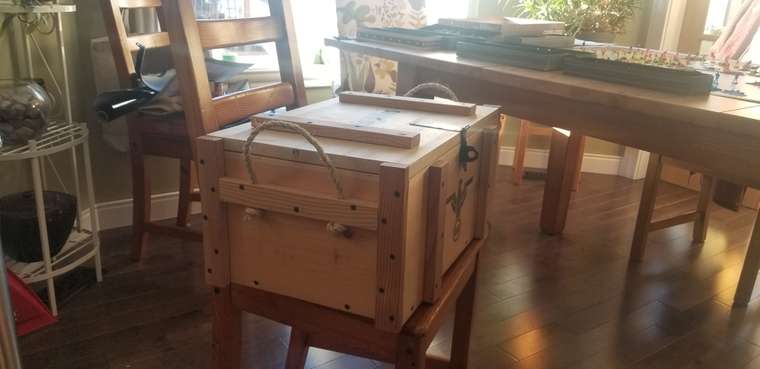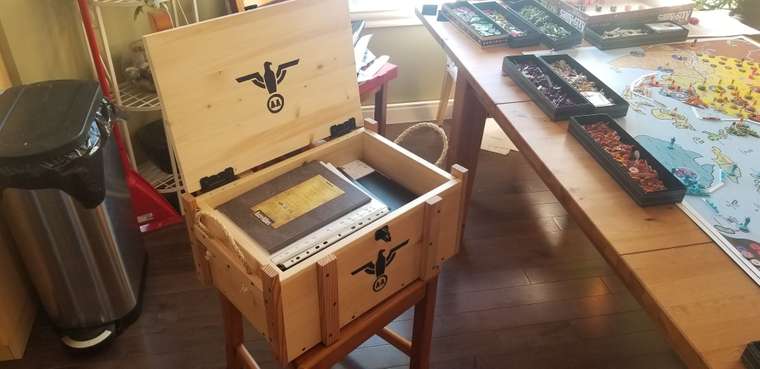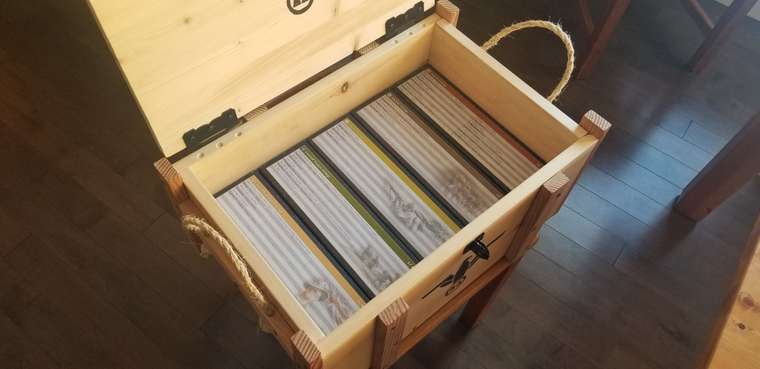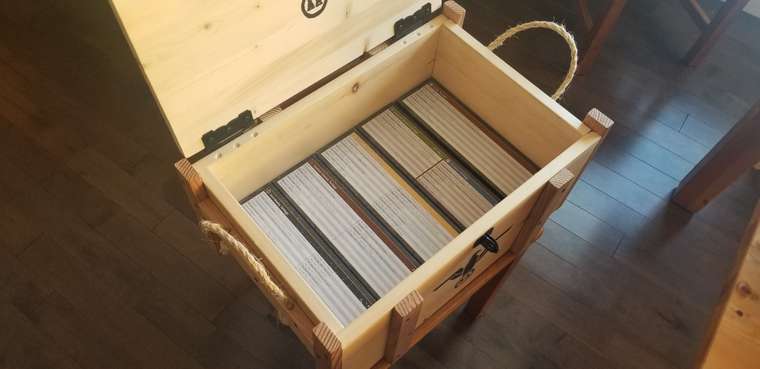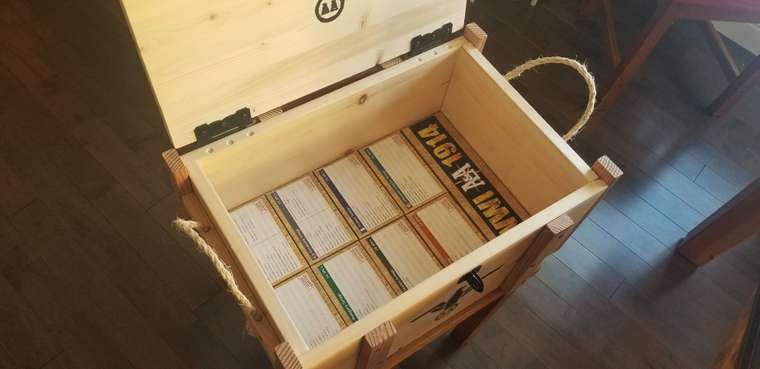 posted in Customizations