Axis & Brollies : Action Cards and Event Cards
Over the last few years, my brother and I have been modifying Global 1940 (hence Axis & "BRO"-llies). At this point, we have added so many house rules that the game has evolved into an entirely new beast… D12 dice system, expanded unit list, advanced Technology Tree, Oil… It's simply too much to post all at once, so over the next few weeks I will upload different elements for you all to analyze, critique, bash, and/or steal.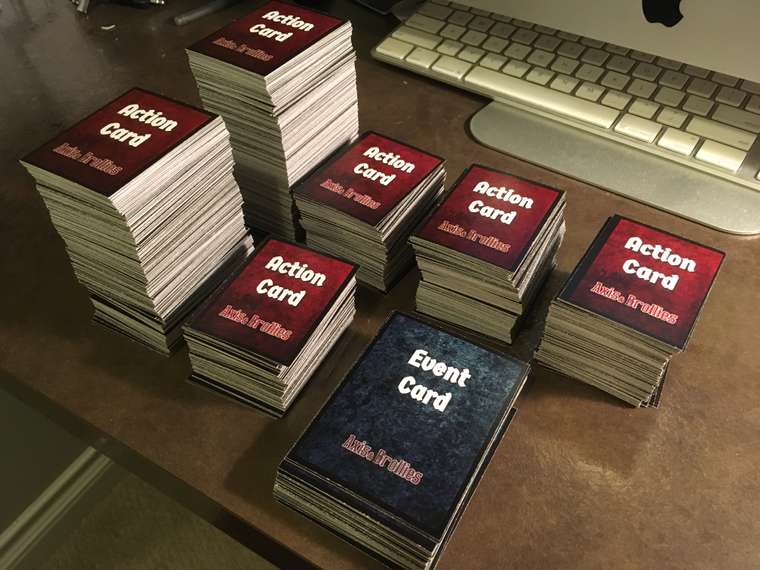 Today, I would like to share the Action Card and Event Card element. To date, we have created 879 Action Cards, and 78 Event Cards. Yes, you read that correctly. I'm still figuring out the best way to share such a huge collection, so you will have to hang tight. In the mean time, though, I will describe how we use them.
Event Cards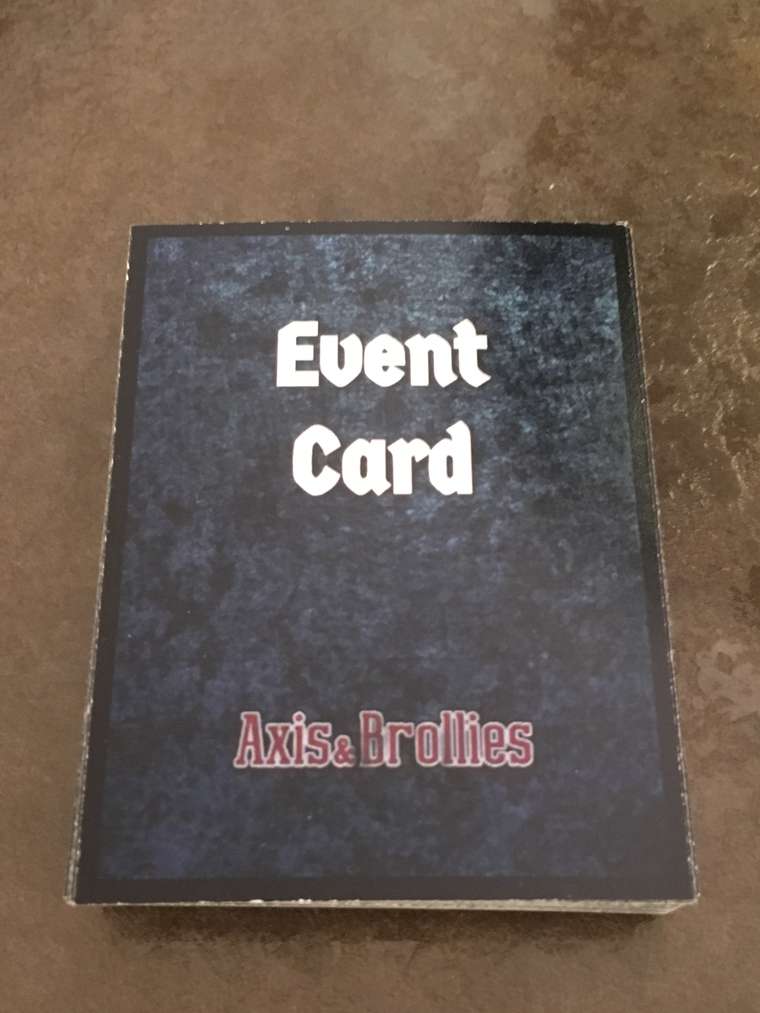 At the beginning of each round, one Event Card is drawn. The events include impacts on weather, special combat situations, bonuses, and even detriments of all flavours. If applicable, the Event Card affects gameplay for one entire round. At the end of the round, the card is discarded (along with its effects). The process then is repeated until the game is over. Most of our games last between 10-15 rounds, so each game is different. Here are a few examples:
Once the Event Card has been resolved, we move on to…
Action Cards
Each side (Axis and Allies) draws 5 new Action Cards after the Event Card has been resolved. This means that the German, Italian and Japanese player shares a pool of Action Cards (same goes for the Allies). Each side cannot hold more than 7 cards in a round, so if you exceed this amount after drawing, you have to discard down to 7 (you choose which cards you want to get rid of).
Action Cards provide special bonuses for nearly every aspect of the game (combat, mobilization, movement, technology, etc.). Here is a brief run down of the rules:
You can only play one card per phase of your turn (Tech, Purchase Units, Combat Movement, Non-Combat Movement, Mobilization, Collect Income).

During combat, you can only play one card per combat round. During combat, the Attacker declares if they are using a card. Then, the Defender declares if they are using a card. At that point, both are revealed simultaneously, effects are applied, and then the rolling begins. There are some cards that happen after rolling has taken place; if you play such a card, you can't have played a card at the beginning of the combat round.
posted in Customizations