4' x 8' Axis and Allies Global 40 and BBR maps for Sale
I am selling 2 axis and allies maps. The maps can be used to play Global and the BBR variant of Axis and Allies Global. Actual size is 47.5" x 95" (120.65 cm x 241.3 cm for my metric system players). It is a special map designed by SiredBlood and Lt. Dan version 3.1.04. it has listed on the map locations of WWII ship sinkings, ship movements and other battles/WWII stats. It is printed on upgraded vinyl. Each map cost me $125 but I'm selling each one for $100.00. I am located in SLC, UT, USA and will split the shipping costs to where ever you live.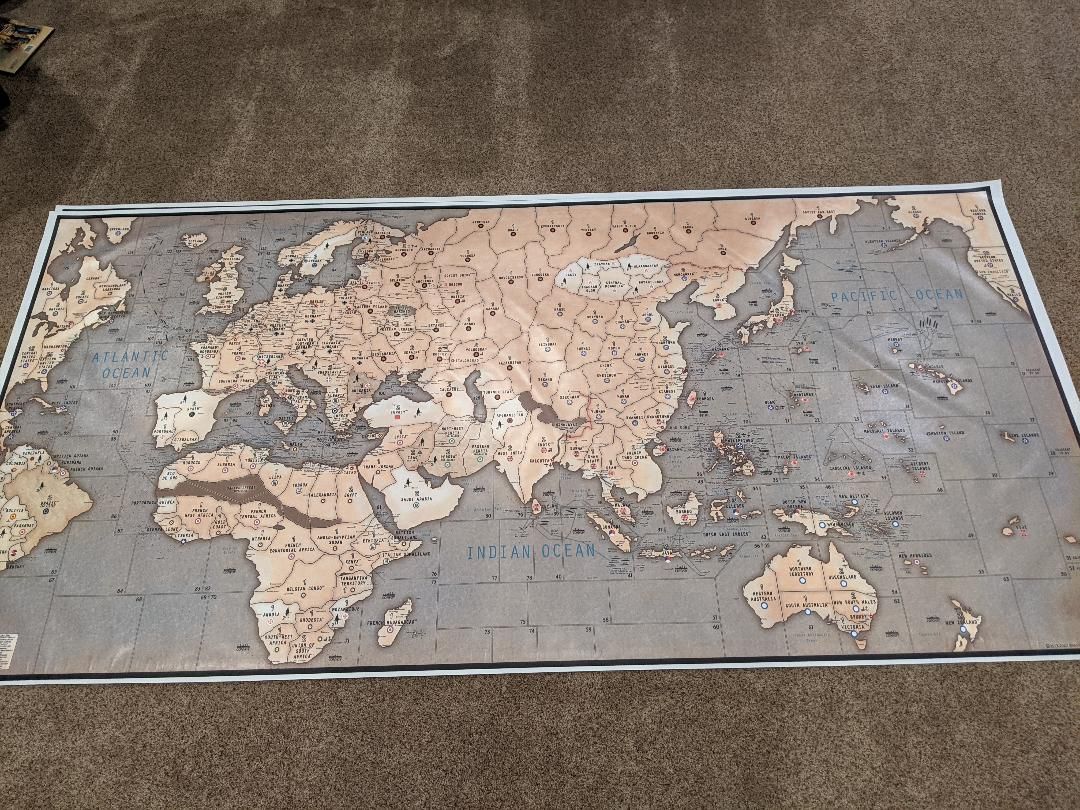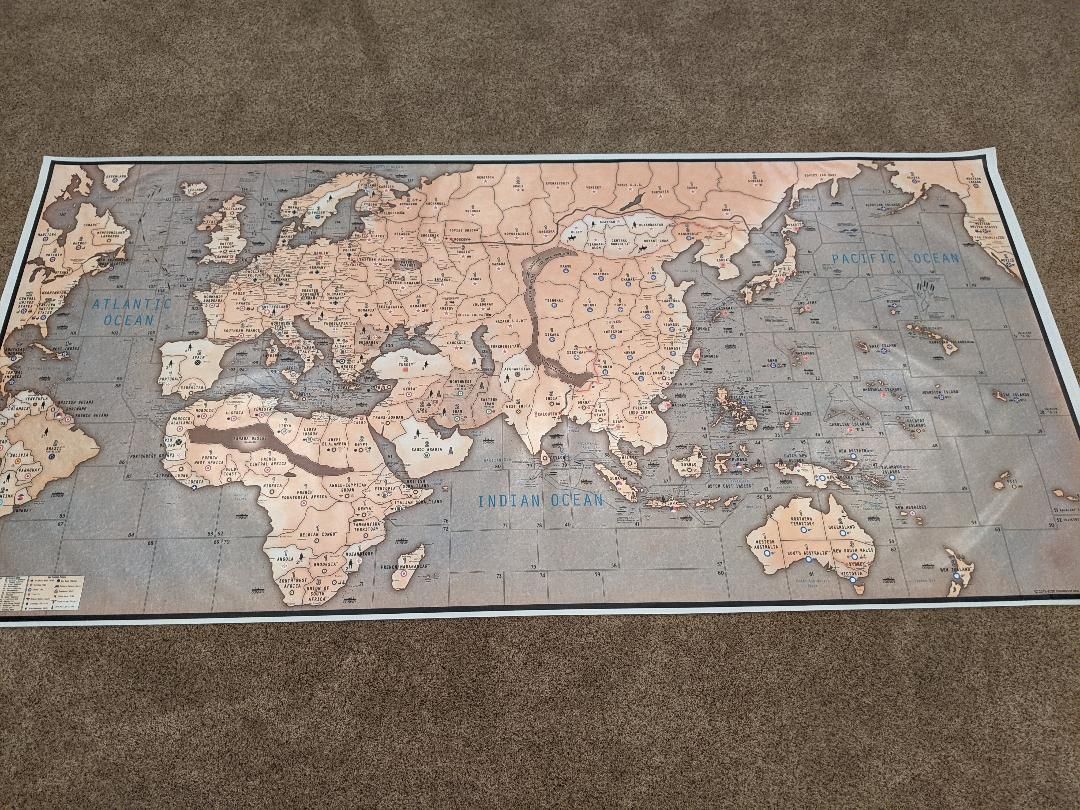 Big map differences are one is played with BBR rule set and one is with G40 rule set.
Look at Western China for one difference, other are IPC value of territories which may be hard to see on these pics.
If interested text me and I will send more pictures.
801-450-9421
Chad
posted in Marketplace