My new hand painted A&A revised map
Hi,
I want to share my self painted map for A&A revised. It is painted on a wooden board of 122cm by 70cm. I hand painted the map using an airbrush. The roundels are made of stickers that I found on the internet. Also the letters are stickers and stamps.
I hope you like it!
I made a video of it on my little channel that I have going on Axis and Allies.
My youtube channel: https://youtu.be/23tuz1c9QN8
Thank you very much!
![](http://Custom Made AAA map photo 1 copy.JPG)
![](http://Custom Made AAA map photo 2 copy.JPG)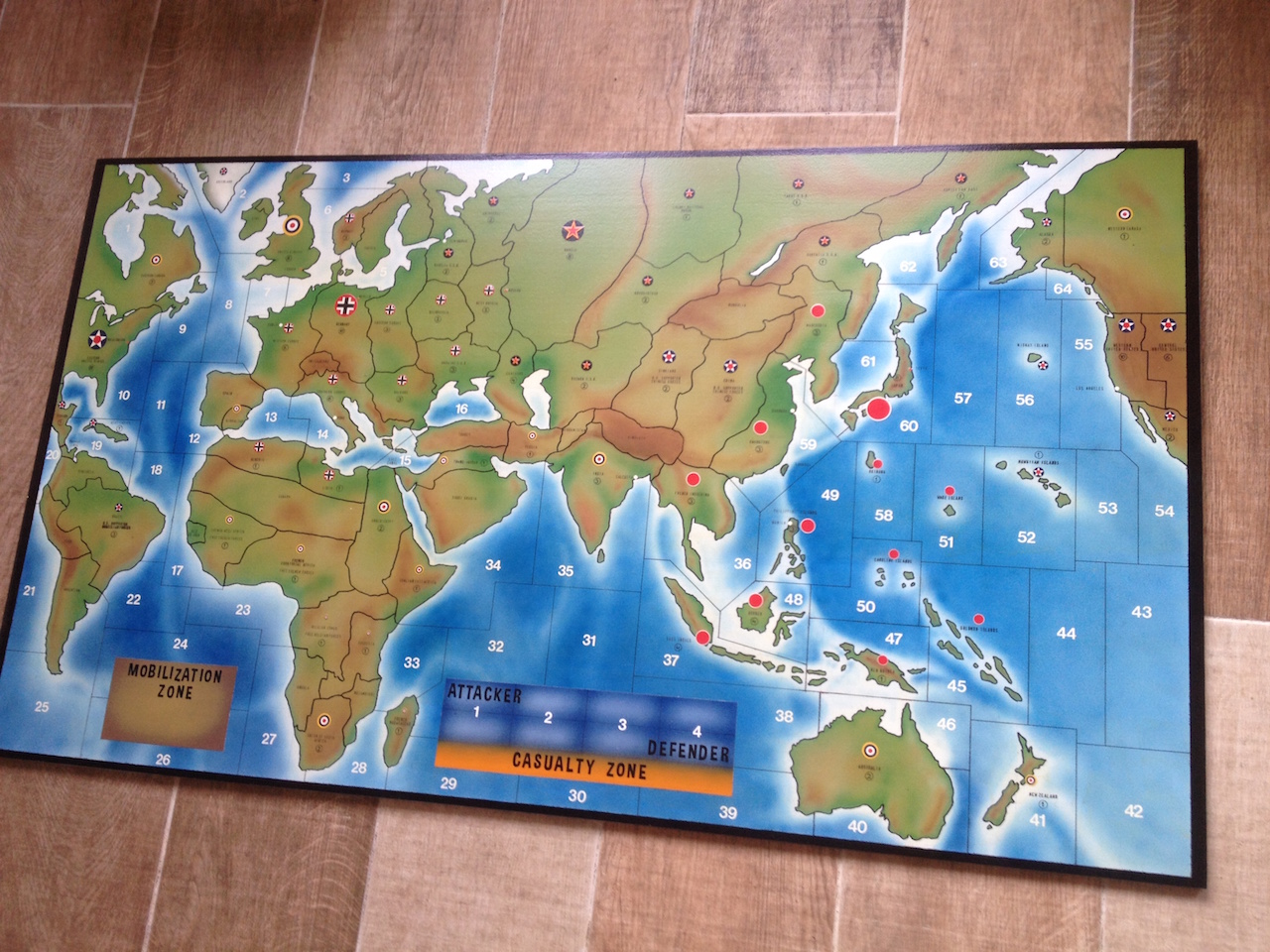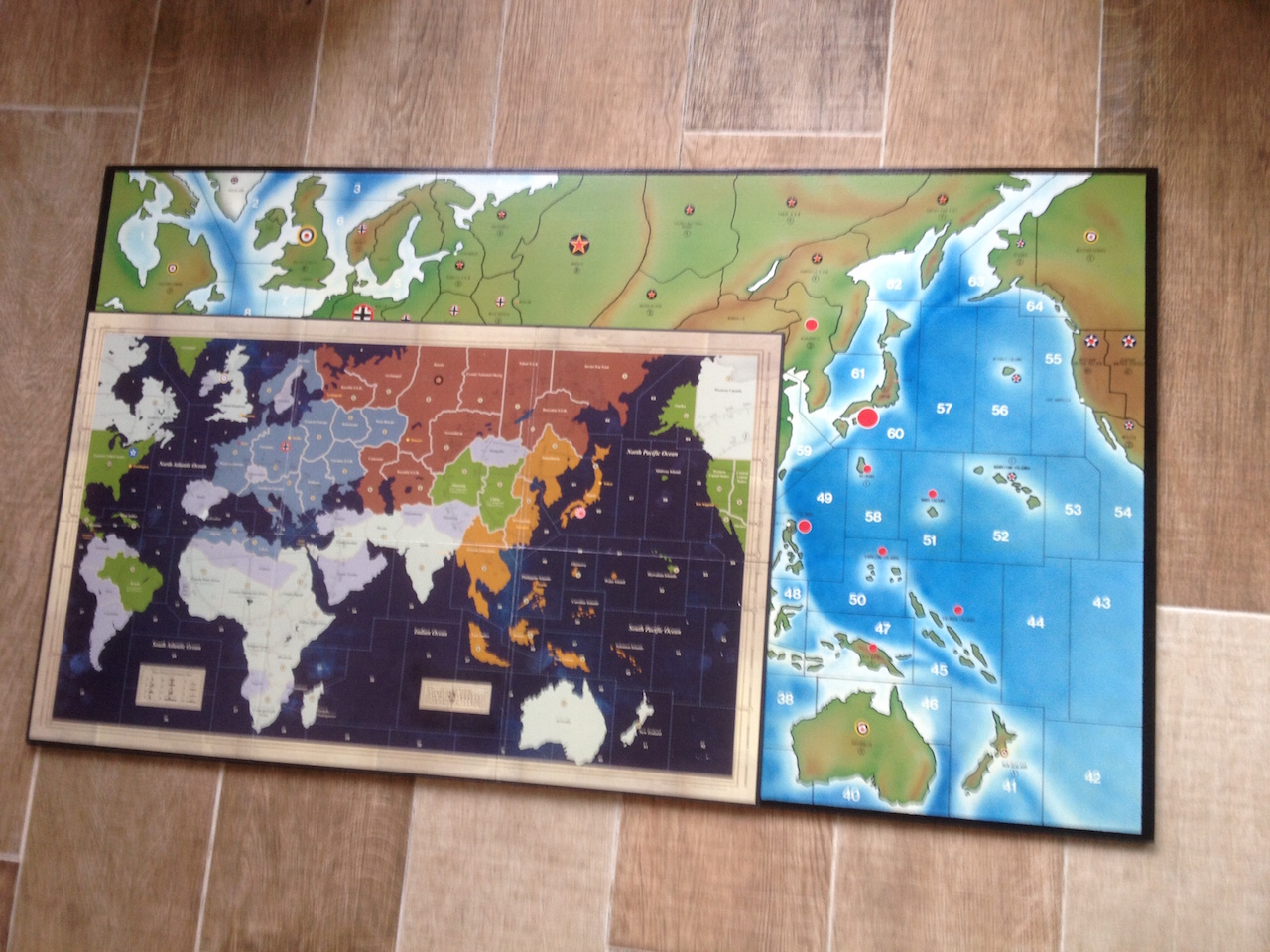 Custom Made AAA map photo 1 copy.JPG_thumb
Custom Made AAA map photo 2 copy.JPG_thumb
Custom Made AAA map photo 1 copy.JPG_thumb
Custom Made AAA map photo 2 copy.JPG_thumb
Custom Made AAA map photo 1 copy.JPG_thumb
Custom Made AAA map photo 2 copy.JPG_thumb
Custom Made AAA map photo 1 copy.JPG_thumb
Custom Made AAA map photo 2 copy.JPG_thumb
Custom Made AAA map photo 1 copy.JPG_thumb
Custom Made AAA map photo 2 copy.JPG_thumb
Custom Made AAA map photo 1 copy.JPG_thumb
Custom Made AAA map photo 2 copy.JPG_thumb
Custom Made AAA map photo 1 copy.JPG_thumb
Custom Made AAA map photo 2 copy.JPG_thumb
Custom Made AAA map photo 1 copy.JPG_thumb
Custom Made AAA map photo 2 copy.JPG_thumb
Custom Made AAA map photo 1 copy.JPG_thumb
Custom Made AAA map photo 2 copy.JPG_thumb
Custom Made AAA map photo 1 copy.JPG_thumb
Custom Made AAA map photo 2 copy.JPG_thumb
Custom Made AAA map photo 1 copy.JPG_thumb
Custom Made AAA map photo 2 copy.JPG_thumb
Custom Made AAA map photo 1 copy.JPG_thumb
Custom Made AAA map photo 1 copy.JPG_thumb
Custom Made AAA map photo 1 copy.JPG_thumb
Custom Made AAA map photo 1 copy.JPG_thumb
Custom Made AAA map photo 1 copy.JPG_thumb
Custom Made AAA map photo 1 copy.JPG_thumb
Custom Made AAA map photo 1 copy.JPG_thumb
Custom Made AAA map photo 1 copy.JPG_thumb
Custom Made AAA map photo 1 copy.JPG_thumb
Custom Made AAA map photo 1 copy.JPG_thumb
Custom Made AAA map photo 1 copy.JPG_thumb
Custom Made AAA map photo 1 copy.JPG_thumb
Custom Made AAA map photo 1 copy.JPG_thumb
Custom Made AAA map photo 1 copy.JPG_thumb
Custom Made AAA map photo 1 copy.JPG_thumb
Custom Made AAA map photo 1 copy.JPG_thumb
Custom Made AAA map photo 1 copy.JPG_thumb
Custom Made AAA map photo 1 copy.JPG_thumb
Custom Made AAA map photo 1 copy.JPG_thumb
Custom Made AAA map photo 1 copy.JPG_thumb
Custom Made AAA map photo 1 copy.JPG_thumb
Custom Made AAA map photo 1 copy.JPG_thumb
Custom Made AAA map photo 1 copy.JPG_thumb
Custom Made AAA map photo 1 copy.JPG_thumb
Custom Made AAA map photo 1 copy.JPG_thumb
Custom Made AAA map photo 1 copy.JPG_thumb
Custom Made AAA map photo 1 copy.JPG_thumb
Custom Made AAA map photo 1 copy.JPG_thumb
Custom Made AAA map photo 1 copy.JPG_thumb
posted in Customizations