A&A Anniversary 1941 Sea Lion Strategy
Note: These games included no bid, no tech and no national objectives.
I have been successful in performing Operation Sea Lion 3 out of 6 times on round 3 but only conditionally if the UK and US are not expecting this and especially if the US moves all its fighters to the US West Coast or Pacific. The key to this strategy is appearing to commit to the Eastern Front to dissuade the UK and US from stacking the UK round 1, while preserving 8 Infantry and all 8 Tanks for Operation Sea Lion round 3.
Germay Basic Strategy:
Round 1 :
Build: 1 Aircraft Carrier (only)
Combat Move:
Attack UK Battleship and transport in Seazone 3 with 1 Fighter (Norway), 1 Bomber (Germany) and 2 Subs (Seazone 7).
Attack Ukraine with 3 Infantry (Bulgaria), 1 Artillery (Bulgaria) and 1 Fighter (Poland).
Attack East Poland with 1 Infantry (Poland), 1 Artillery (Poland), 1 Tank (Bulgaria), 1 Fighter (Germany).
Attack Baltic States with 3 Infantry (Poland), 2 Tanks (Poland), 2 Tanks (Czech), 1 Tank (Bulgaria), 1 Infantry by sea (NW Europe), 1 Artillery by sea (Germany), 1 Fighter (NW Europe).
Move 2 Infantry (Norway) to Finland.
Move 3 Infantry (Germany) to Poland.
Move 1 Tank (France) to Poland.
Move 2 Infantry (France) to Germany.
Move 1 Infantry and 1 Tank by sea (Libya) to Balkans.
Move 1 Arillery (Libya) to Morocco.
Non-Combat Move:
Move 1 Fighter (Baltic States) to Seazone 5.
Move 1 Fighter (East Poland) to Seazone 5.
Move 1 Fighter (Ukraine) to Poland.
Move 1 Fighter and 1 Bomber (Seazone 2) to Norway.
Place: 1 Aircraft Carrier in Seazone 5.
Round 2:
Build: 7 Transports, 1 Infantry
Combat/Non-Combat Move:
Move 7 Infantry and 8 Tanks into Poland and Germany.
Move 1 Bomber and 1 Fighter (Norway) to Germany.
Pull back all but one Infantry or Artillery from the Baltic States, East Poland and Ukraine into Poland and Bulgaria to preserve units from the coming Russian counter attack.
Place: 7 Transports in Season 5 and 1 Infantry in Germany.
Round 3: Sea Lion
Build: Max (Up to 10) Ground Units based on PUs available.
Combat Move:
1. Attack UK with 8 Infantry and 8 Tanks (Germany), Entire Fleet with 2 Fighters (Seazone 5), 2 Fighters and 1 Bomber (Germany and Poland). (If necessary take 1-2 Infantry from Finland)
Notes:
So long as the UK was not stacking the UK during round 1 and instead focusing on Naval Units and or Factories this will be possible to win.
Also it may be necessary to have the Italian's sacrifice their fleet during round 2 in Seazone 12 to wear down the UK and/or US airforce pre-UK invasion.
If successful and depending on how many German ground units remain, the US may be immediately able to take the UK back that round which is why Germany will need the ground units purchased in round 3 to possibly invade again on round 4.
If the attack failed, retreat with all available aircraft to preserve the German fleet and build a second aircraft carrier next round. With 8 German transports the UK is at constant threat of invasion forcing the UK to waste PUs on stacking the UK and not doing much else for a few rounds. So long as Japan is aggressive against Russia, Russia will exhaust themselves on the Eastern Front due to a lack of offensive units and not be able to take Germany.
This strategy can be adjusted slightly based on game conditions but the basic elements remain;
1. Build 1 Aicraft Carrier round 1 to preserve the German Fleet.
2. Build 7 Transports round 2.
3, Preserve 8 Infantry and 8 Tanks during round 2 for a round 3 UK invasion.
posted in 1941 Scenario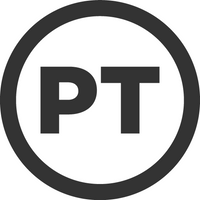 P