RE: Anniversary Edition Custom Mod Release for TripleA
@P@nther:

Thank you for sharing, WOPR.

When creating maps, are you aware that you can simply place sound-files into a directory "sounds" into the map-directory of any map.zip?
(Where the "baseTiles", "reliefTiles" and all the other map-related directories are.)

This way there would be no need to touch the engine-installation directory.
:-)

Oh yeah? I couldn't find much documentation on working with the sound properties. That would be ideal way to do it.
I've edited the sound.properties file and combined my graphic and sound mods into a single map zip.
The new and improved mod can be downloaded here:
http://www.mediafire.com/file/jgv6m6b6qyzeq0o/world_war_ii_v3-master.zip
Enjoy!
posted in TripleA Support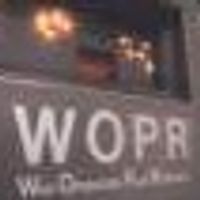 W