Napoleonic Wars Axis & Allies Style Game
This thread is about Napoleon and the Coalition (NATC), a homemade game that some close friends and I have been working on for over two years now. We are great fans of Axis & Allies (A&A) but wanted a comparable game for the period 1805-1815.
Put very briefly, NATC is a game where you take control of the great powers of Europe during the Napoleonic Wars, and battle for control of Europe and beyond (from Great Britain to Persia).
As in A&A, there is combat, non-combat movement, collecting money and purchasing units, but NATC also has some diplomacy, leader units (Napoleon and Wellington), fortresses and fortified shipyards, special rules to cover the Russian winter & Spain flipping sides, and a whole host of other new aspects to provide the feel of Napoleonic warfare.
We created the map with the help of an outside designer, and some of the units were 3D made and printed by me, but most of the other components are from a variety of other games and sources. We will describe where the game components can be obtained on the game's website (which is under development but should be completed soon). We will also be releasing more content about the game on the website, like videos and rules, among other things.
We (myself and NATC's co-creator MikeF-AusTX), are happy to answer any questions about the game, and would love to hear any feedback, comments, suggestions or ideas. This game has been a passion project of ours for a long time now, and it is finally nearing completion.
Here are some photos of the game (note: the last 2 show an earlier version of the map):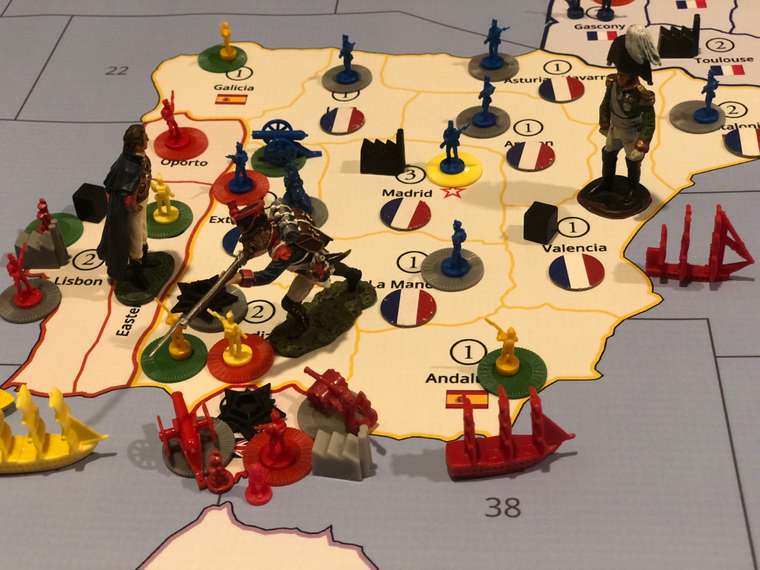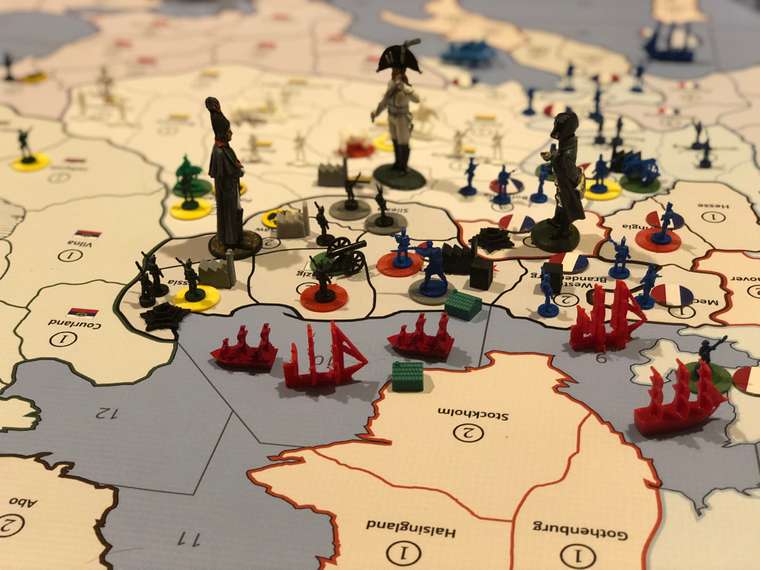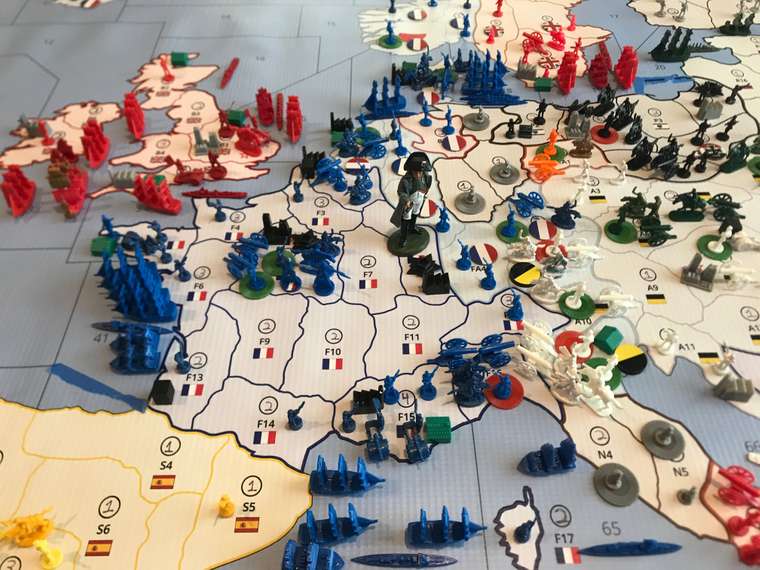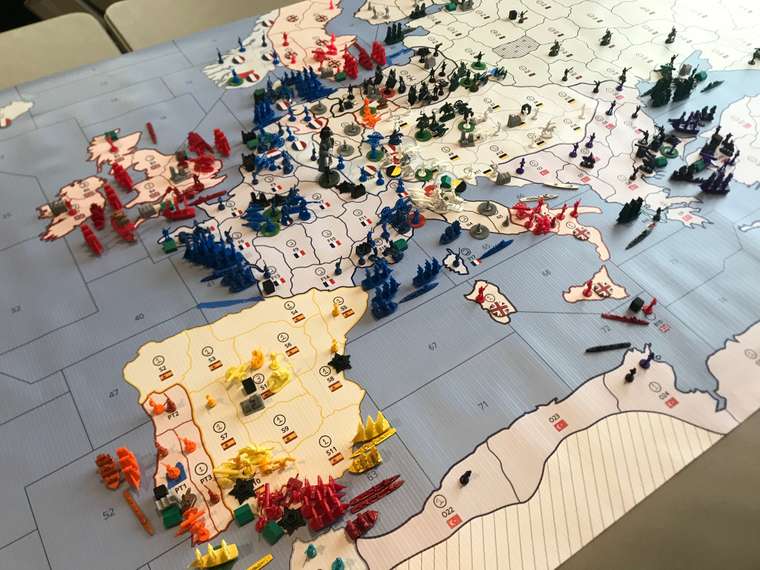 posted in Other Axis & Allies Variants