First Customization Project: Painting the Pieces (A&A 1942)
I've decided to begin the process of customizing my A&A pieces to make them more my own. So, that being said, I took the advice offered in this post and ran with it. I ran to my local Michaels, spent about $20 for all the working parts, and started this evening with my 1941 version of A&A seeing that version not only has less pieces but will not be showcased in all of my future competitive games with others. Don't want my initial paint job leaving a poor impression (ha ha ha).
So, that being said, I started off with the Japanese infantry this evening and tried a couple different painting techniques. My first inf I painted the base area around his feet a light-dirt color and then applied the grass color immediately around that. Mixing wets didn't seem like the best idea, so I modified to paint the green outer portion first, and learned that dabbing the brush is much more effective and better looking than stroking the plastic. For my last three, I made one final modification in painting the inner base color first and will apply the grass later after it has dried. It's a small first step, but I figure I will be learning as I go and I don't want to do a lot in one night and then realized I botched something up.
I also realized, after painting, that I may want to paint the outer ring around the base the same color as the nation, or just not paint it. It might look strange unpainted, so I'll likely opt to painting it the same color as the nation.
Stay tuned for more painting…
(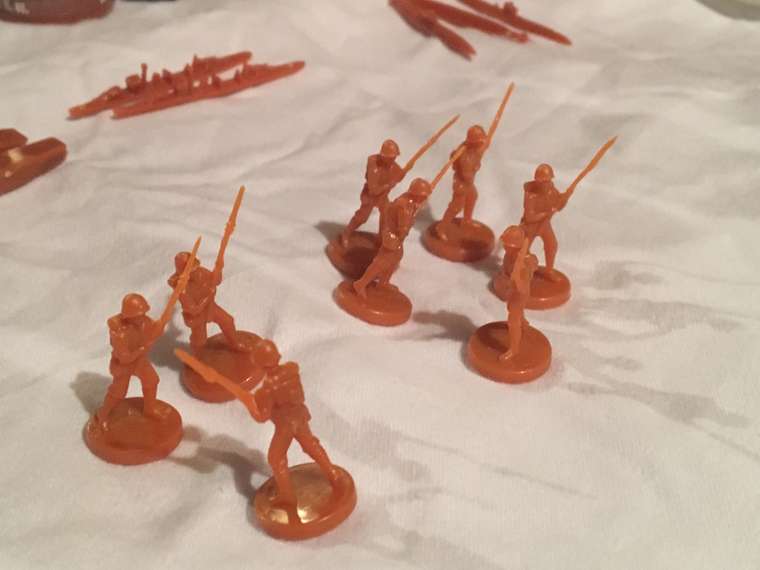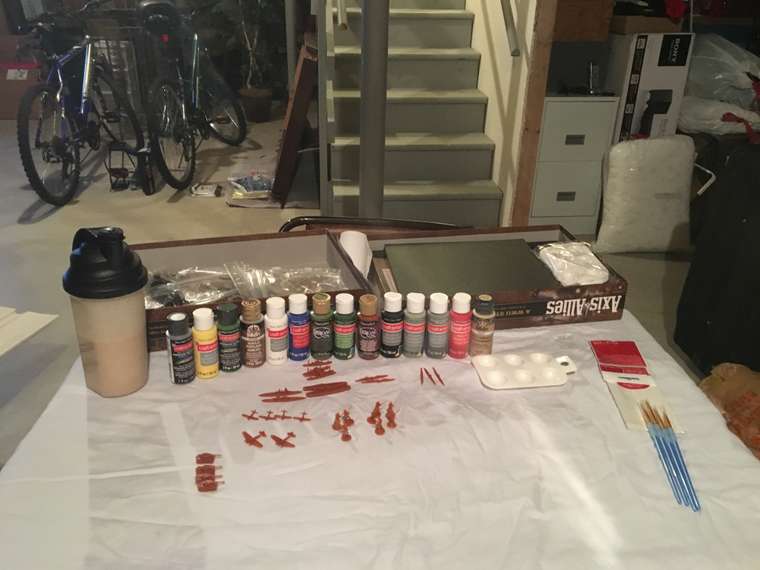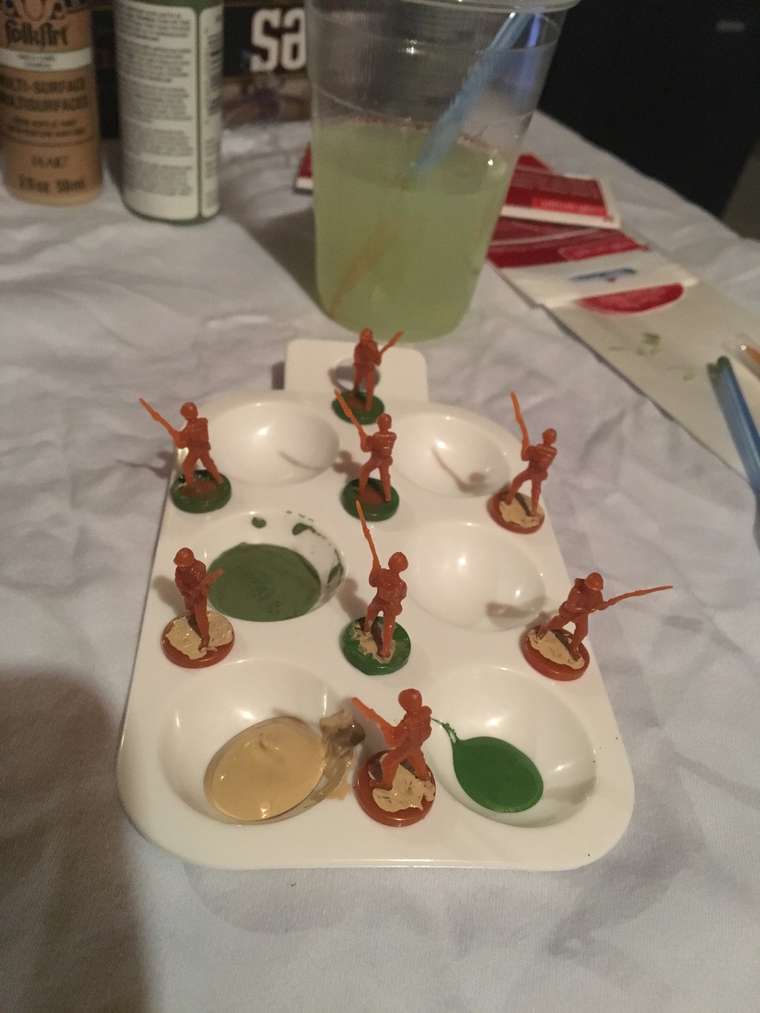 posted in Customizations