RE: Looking for the Xeno Games World at War Map
@midnight_reaper Talking about the colors on the third edition map link you posted.
http://web.archive.org/web/20020829112606/http://wargamer.com/axisallies/images/waw_map_3rd.gif
Maybe it's just me but I liked the first edition colors better, sea was a lighter blue made the whole map seem brighter.
This is my rendition of the first edition map I made using the one you linked.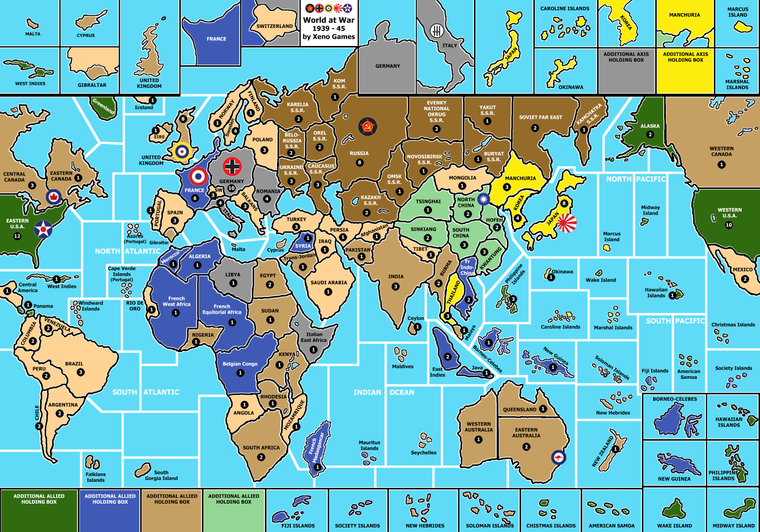 posted in Other Axis & Allies Variants