Mosquito & Halifax Decal Kits
I have finished the British Mosquito and Halifax decal kits compatible with E40/P40 OOB game pieces.
These kits make 6 fully detailed game pieces. The Mosquito has two camouflage color schemes to choose from - early war and late war.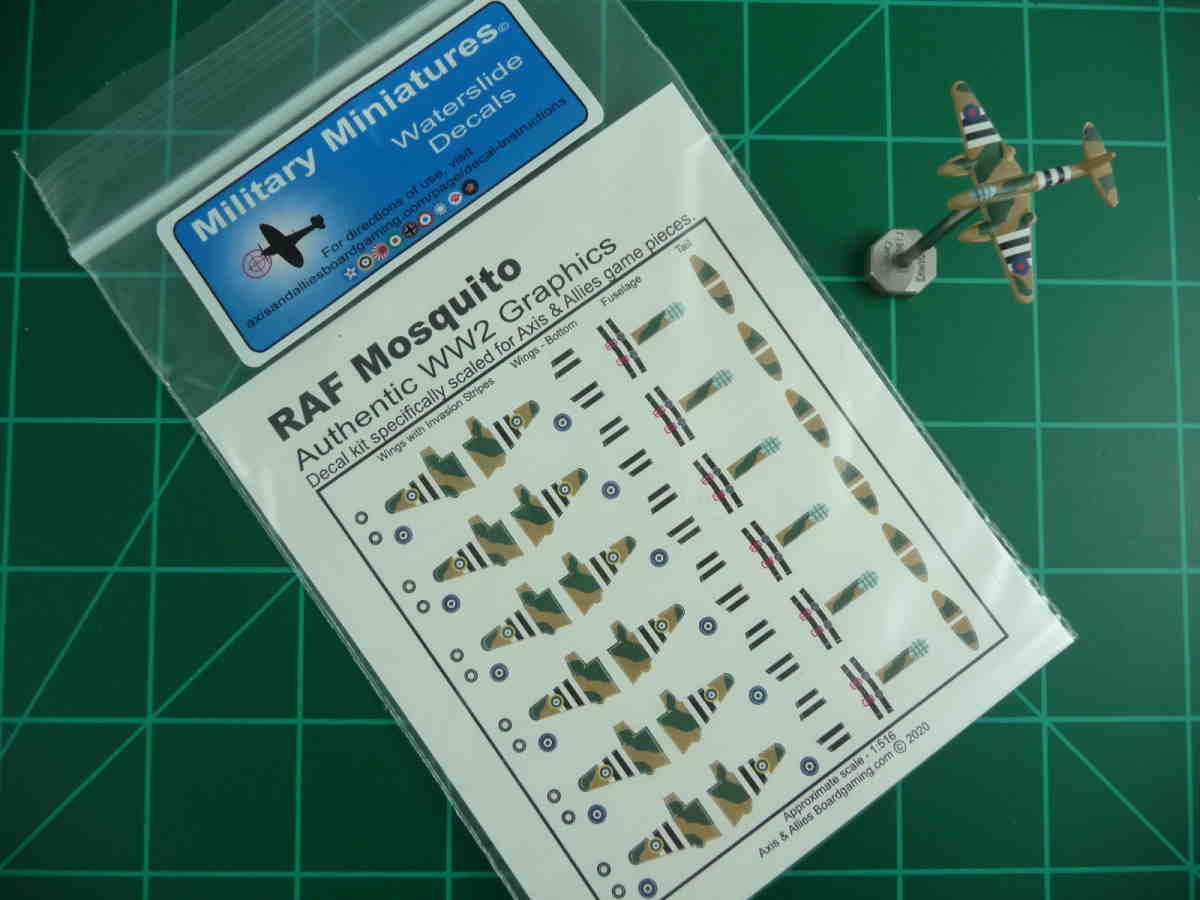 I use color to differentiate land-based aircraft from the naval versions and only allow naval pieces to perform carrier operations. I use the grey color scheme to signify naval capability.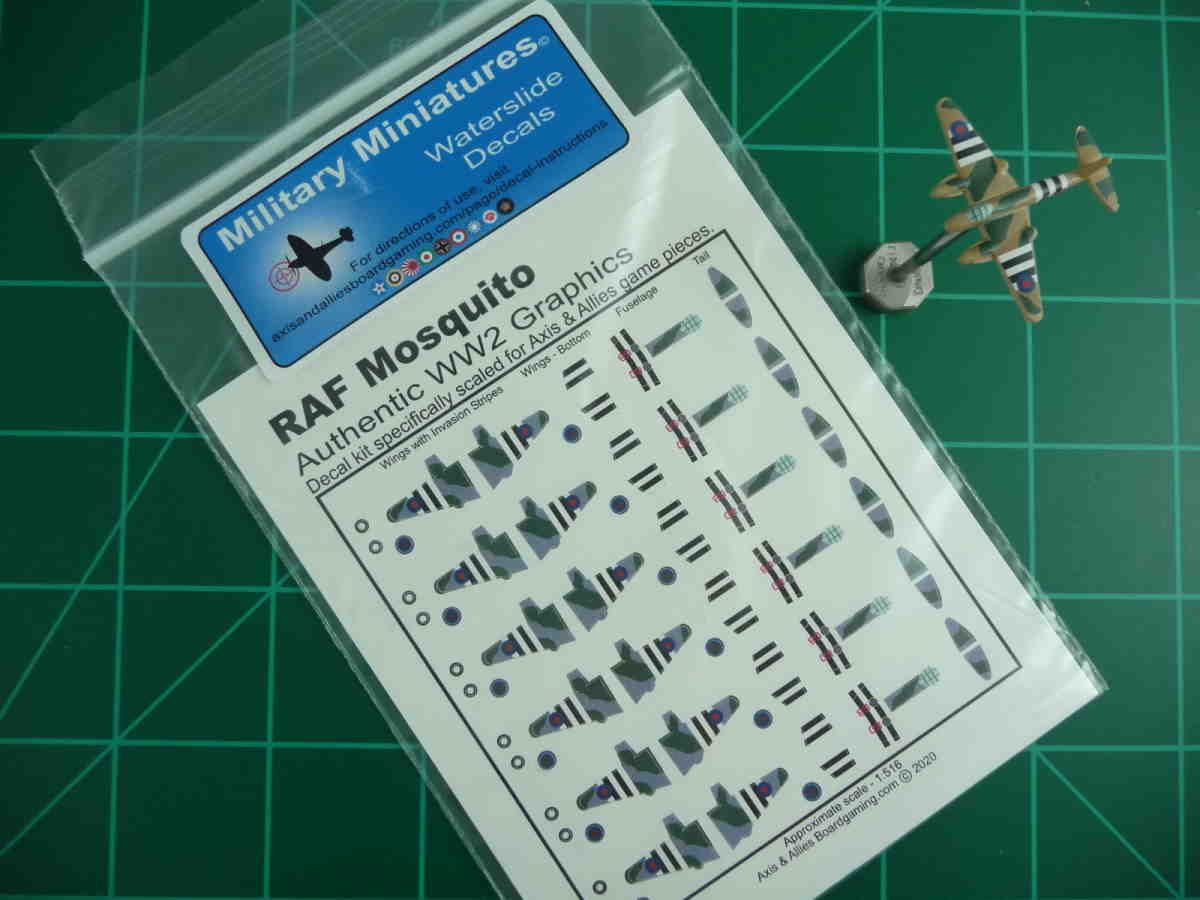 Mosquito top view of early war camouflage pattern with invasion stripes.
Here is the underside view.
The Halifax heavy bomber decal kit also makes 6 fully detail bombers.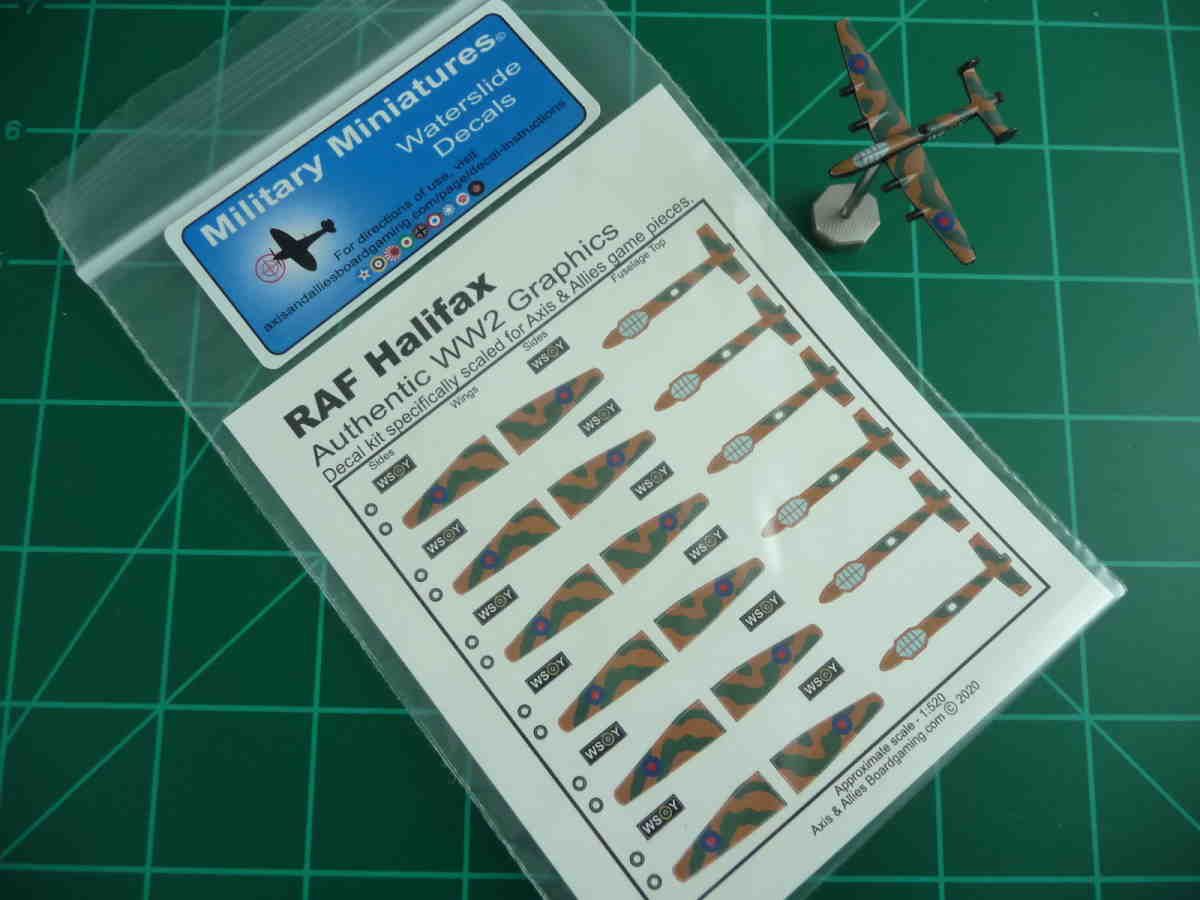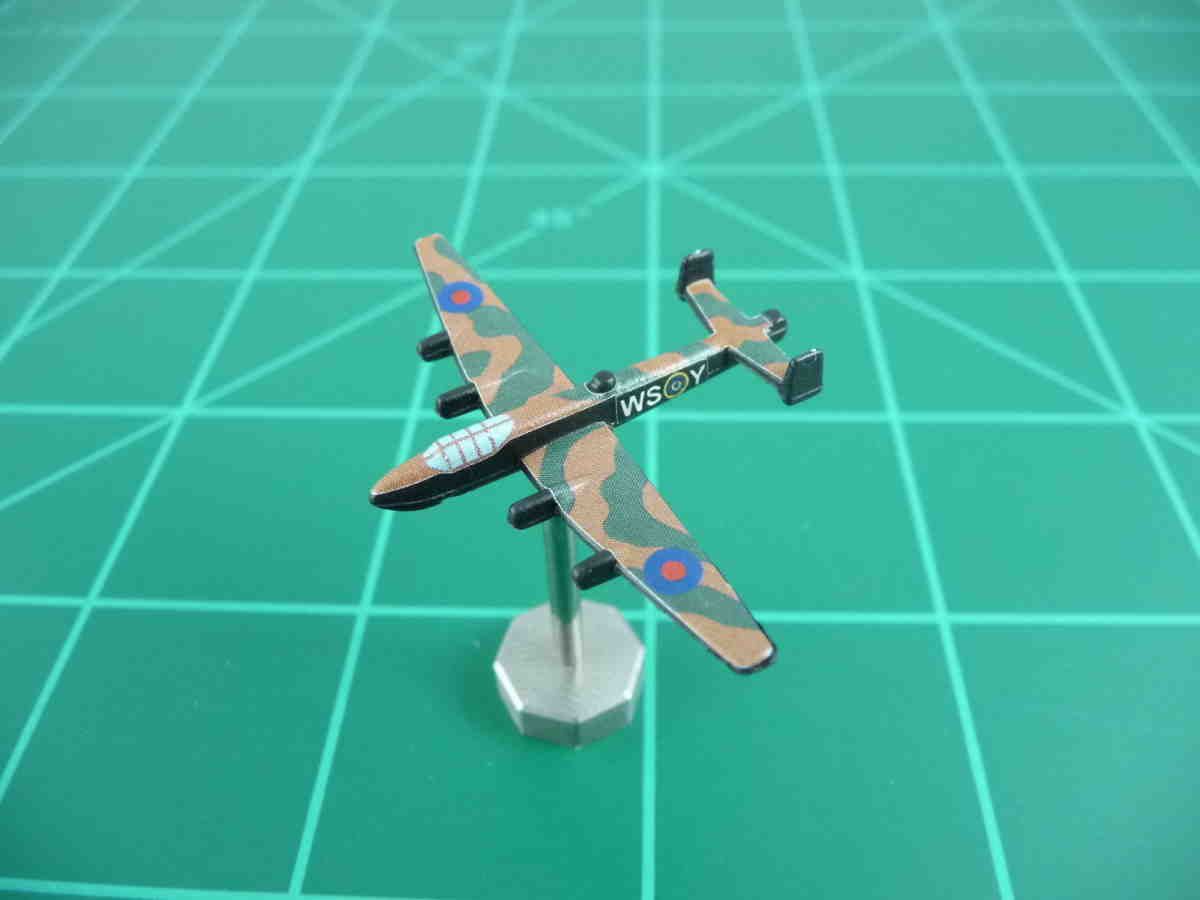 Visit https://www.axisandalliesboardgaming.com/United_Kingdom/cat6576832_4620108.aspx for more information.
posted in Marketplace