Quantity has a quality all it's own
Soviet reinforcements, all the way from Siberia.  Shown on a 'painting stick' which makes painting 20 figures at a time much easier to handle.
I also experimented with twisting the heads and altering foot positions on some to give a more 'dynamic' pose.  Urra!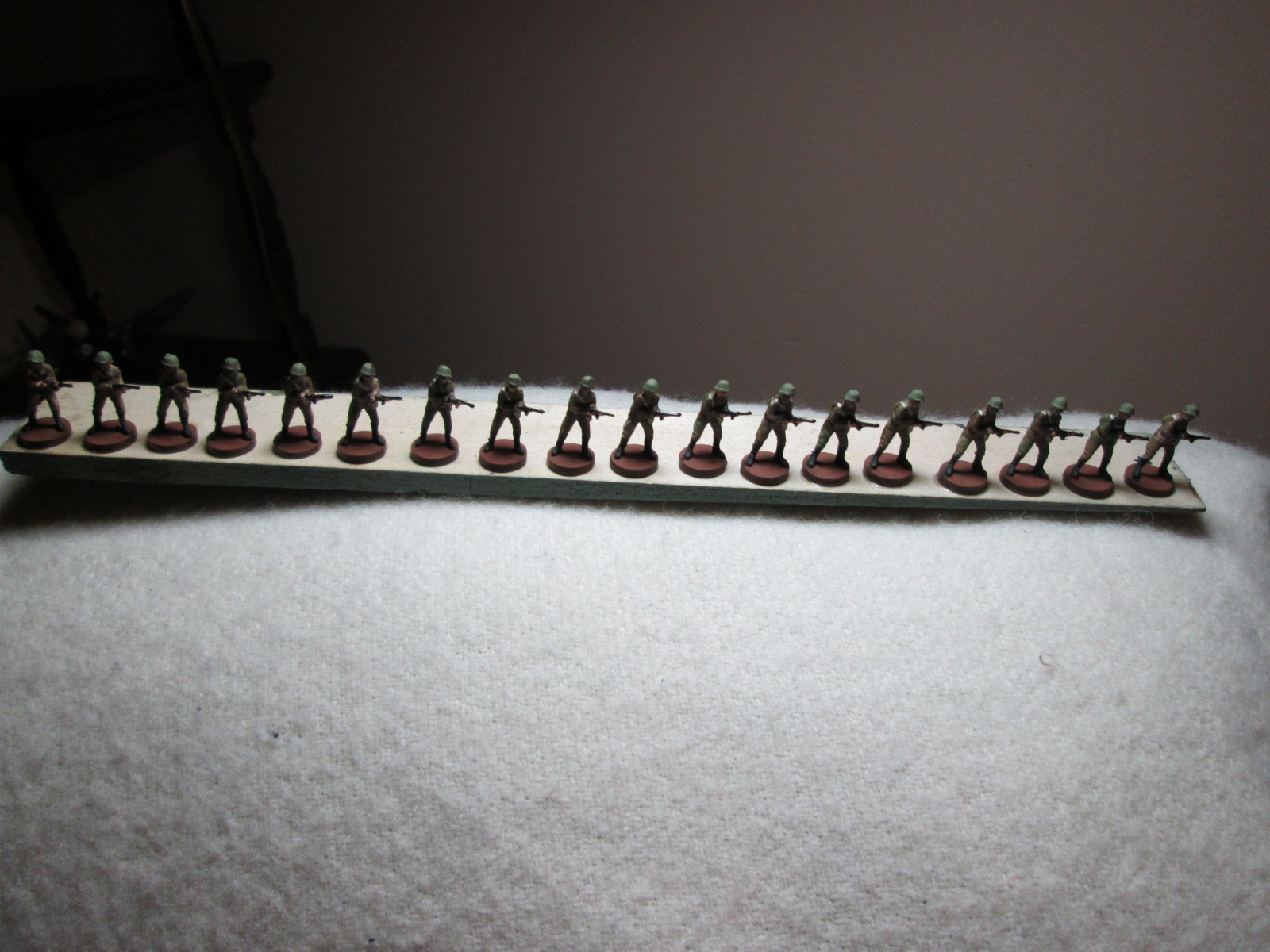 posted in Customizations