Custom ipc's
Hi, I would love to share some of my custom made ipc's. I know you can find them Anniversary and classic ipc'son bgg. But I created my own.
I have included a little sample.
Included are 1 ipc 5 ipc 10 ipc 20 ipc and 50 ipc.
downloads are about 100mb per bank note and they are double sided in high detail 600 dpi and color. size and template is of 100 dollar bill. I must say I like them extreme. and I bet some people with a good printer will also love em.
http://www.mediafire.com/folder/zyjoe25o4rcer/axis_%26_allies
To get the double sided bills flip the paper on the short side.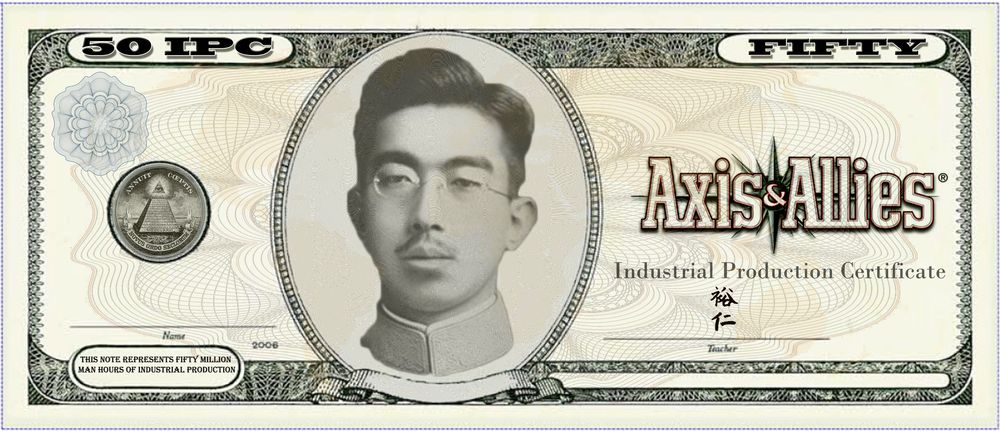 posted in Axis & Allies Global 1940