🏯 TripleA game - The Shogun
The Shogun is a TripleA map and currently in Beta and is still therefore a WiP.
It is a collaborative map between Ebbe (Graphics) & TheDog (Code)
A historical map set about 1561 Japan, intended for many players to play a Free for All with the balance being played by the Hard AI
11 playable factions, comprising 10 Samurai Clans and the Ikko Ikki with Wako Pirates collectively called the The Rebels, all in their starting historical Provinces/Territories
Clan Politics has 3 relationships, War (default), Neutral and Allied
Large size map 11264x6140px, amongst one of the largest TripleA maps, with Unit size equivalent to 68x68px (54x54px x1.25 unit size). It is hoped that this is usable on 4K screens.
The map has lots of Mountain Passes, lots of uncrossable Mountains and Rocky Shores channelling forces.
.
For now Download from Google Drive v1.1
https://drive.google.com/file/d/1BrLQv5hsdjq50nAFsaT8VejMmUBsgZYi/view?usp=sharing
Copy into your TripleA downloads folder the zip file to the usual place, typically; (On Windows, you can paste this path into your file manager)
C:\Users\%USERNAME%\triplea\downloadedMaps
Select the map The Shogun
ps. You might have to unzip the file to make it work.
Please critique.
.
.
Here is an extract of the detailed map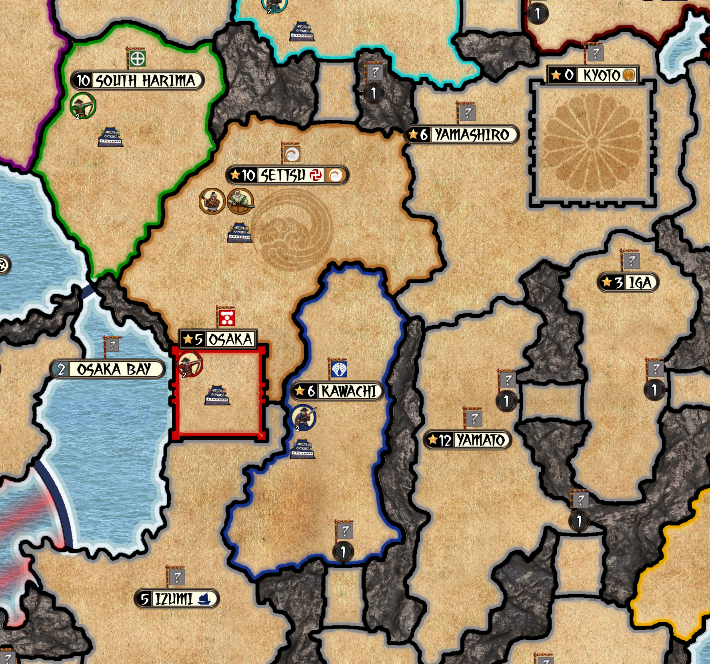 .
.
Some of the units types.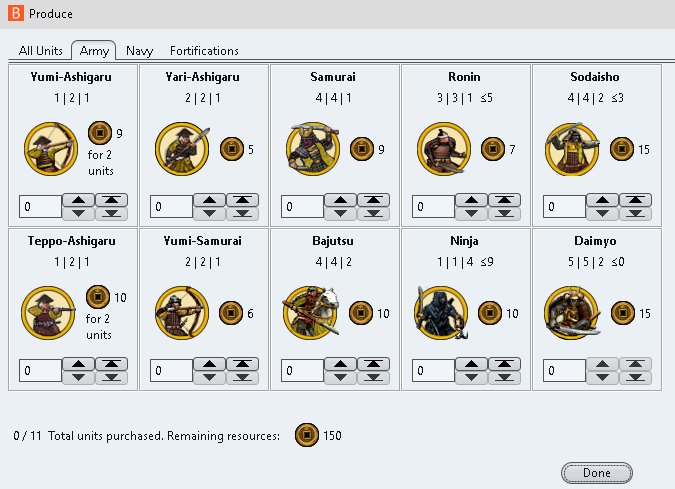 .
Coming later replacement new clan Player start screens.
.
.
Copy of the draft in Game Notes

posted in Other Games