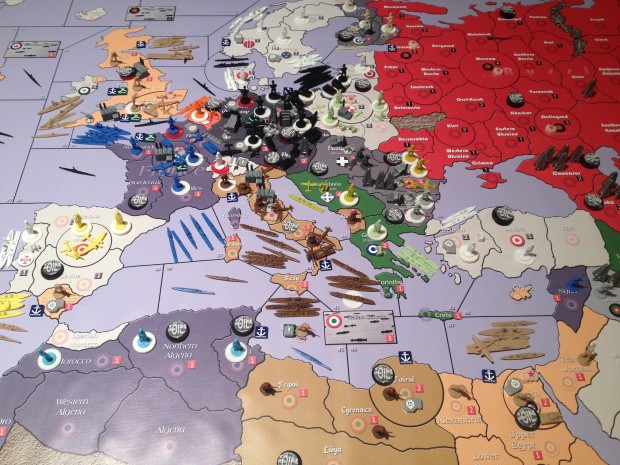 Doug Friend of HistoricalBoardGaming.com will host the first annual HBGCon in Tulsa, Oklahoma. Expect plenty of HBG games and A&A games.
HBGCON – First Annual Meet
Where: Clarion Inn, Tulsa International Airport, Tulsa, OK, 74115
When: May 16 3pm to midnight, May 17 9am to midnight, and May 18, 2014 9am to 4pm.
Cost: $35 for the weekend. Discounts and day rates available.
Website: HBGCon.com
Description of the event:
Historical Board Gaming is hosting a new annual game convention in Tulsa, Oklahoma to bring fans of HBG, Axis & Allies, and other wargames together. We will be playing many HBG favorites, including several sessions of AMERIKA. We are also playtesting some upcoming new games and would love you to join in to play. There will be plenty of Axis & Allies games on hand for pick up play as well as the scheduled events. Highlights include: A silent auction to benefit the Wounded Warrior Project featuring Larry Harris autographed rules books (thank you Larry!), and a WarMachine tournament. Expect to see all of the HBG guys there as well… Coach, Variable, Tigerman, and more.
Historical Board Gaming is a sponsor of axisandallies.org and contributed this write-up about this exciting event.