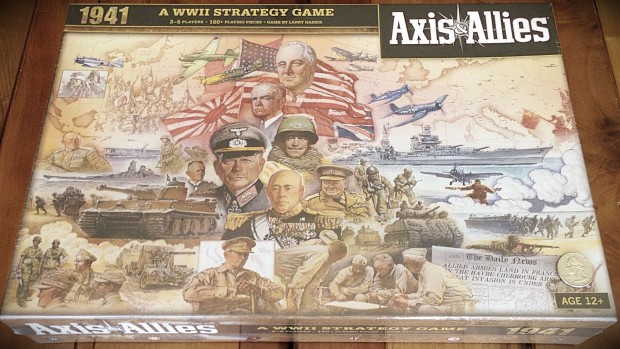 It's only two weeks until the official release of Axis & Allies 1941 but thanks to Wizards of the Coast Axis & Allies.org has a review copy to share with you. Having just arrived in the mail today, these are the first few photos that I took with my iPhone when I first opened the game.
The play time for this version, printed on the box, promises to be a short 1-3 hours, which is 1 hour longer than the original reports.
Contents of the Box
The box contains the following:
Game board
Rulebook
Cardboard battle strip
Cardboard casualty strip
50 cardboard national control markers
34 cardboard unit stacking markers (22 gray, 8 green, 4 red)
160 plastic pieces
4 dice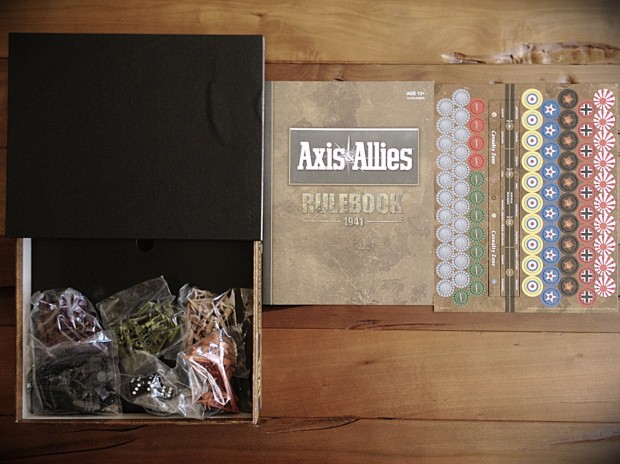 The Game Board Map
The map dimensions are as follows:
Folded: 8.75 inches x 10.875 inches and 0.5 inches thick
Unfolded (pictured below): 32.5 inches by 17.5 inches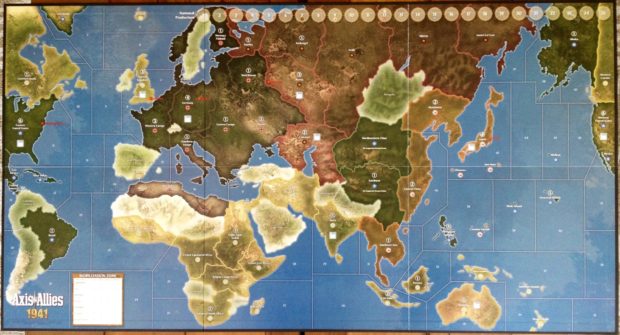 Pieces
The game comes with several new sculpts of pieces. The infantry seem a touch larger than previous version and it appears that each unit has a sculpt never seen before in any version of Axis & Allies. The sculpts do have some overlap and it appears that all of the Allies share the same sculpts as due the Axis. Each country, in this game, has the same number of pieces:
8 infantry
5 tanks
4 fighters
2 bombers
4 transports
3 submarines
2 destroyers
2 air craft carriers
2 battleships
Soviet Union pieces: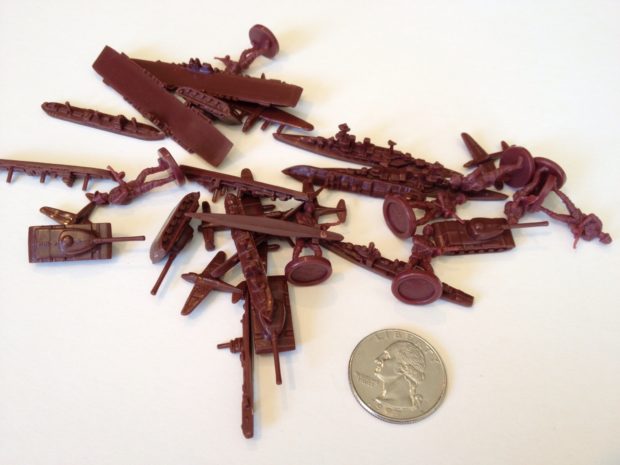 Germany pieces: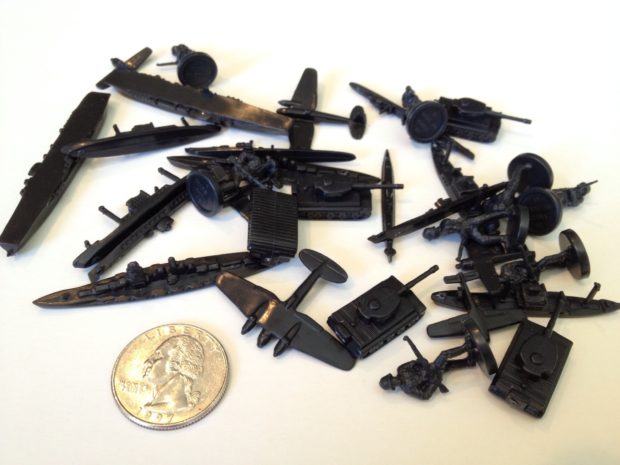 United Kingdom pieces: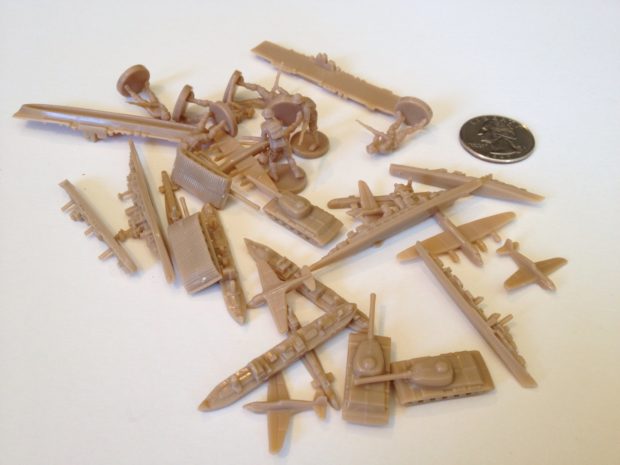 Japan pieces: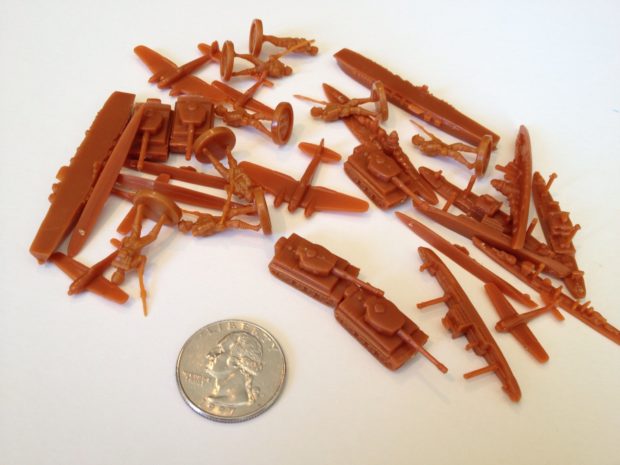 United States pieces: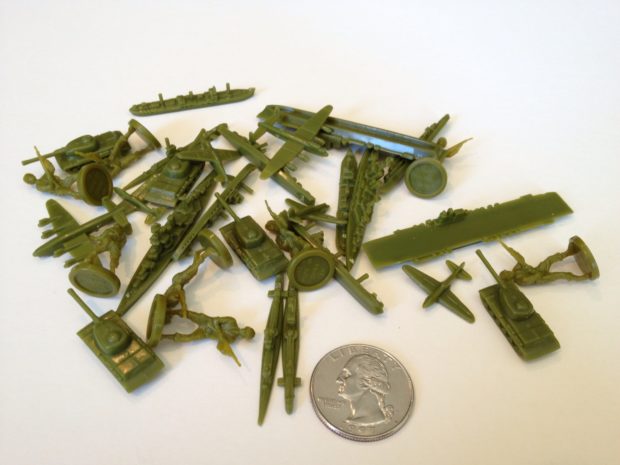 More About Axis & Allies 1941
Category: Axis & Allies 1941, News
David Jensen has been operating Axis and Allies.org since 2000 and writing about Axis & Allies since 1997.