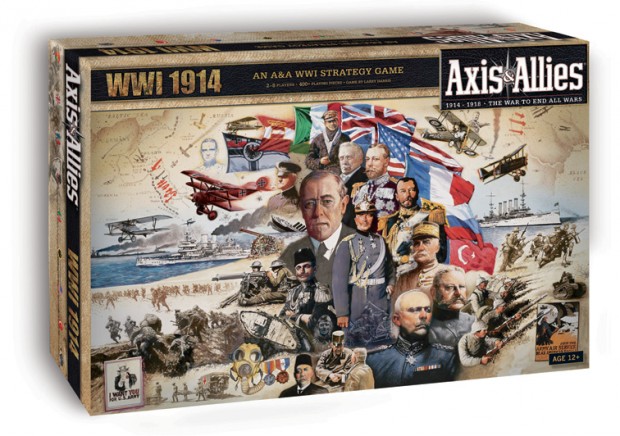 Right now until July 11, 2016 Massdrop is offering a great price on Axis & Allies 1914. The price is currently $54.99 but could get as low as $48.99! MSRP of this game is $98.99 and is usually sold for about $70 on the internet.
You might be wondering, "What is Massdrop and how does it work?" Massdrop is a bulk or group buying eCommerce site. After you register for Massdrop you can participate in a "drop" for a product. The price of the product will depend on the number of participants, the more buyers, the cheaper the price. Some products also have a minimum number of buyers. As of writing the minimum for Axis & Allies 1914 is 10 and has been achieved. Right now A&A 1914 is going for $54.99 but if 10 more people commit or participate, the price will drop to $48.99.
After the drop is complete your payment, either credit card or PayPal, will be charged and Massdrop will place the order with the wholesaler. Since Massdrop does not place the order until the drop ends, it takes a few weeks after the drop ends to receive your product. In this case, Wizards of the Coast will send the product to Massdrop and Massdrop will ship it to you. For this drop the estimated ship date is July 27, 2016. (As a reference, I just joined a drop for a keyboard that doesn't ship until September so this is a quick turnaround!)
Don't hesitate! This deal only lasts for a few days and may not be available for another 6 months if at all. Click the link below to get your copy!
Disclosure: This is a sponsored post.