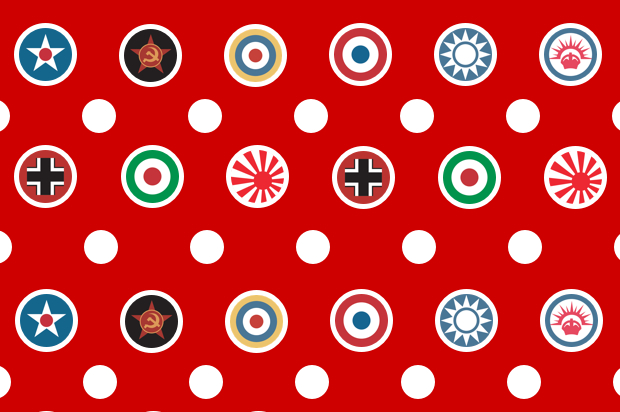 The holidays are right around the corner and we have some great suggestions for great Axis & Allies gifts!
All prices below are subject to change and were only accurate at the time of writing.
Game Accessories
Our Gold Sponsor, Field Marshall Games, and our Silver Sponsor, Historical Board Gaming, have some great accessories for enhancing your Axis & Allies game play.
Plane Stands by Field Marshall Games, 20 stands for $24.99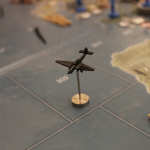 Play in style and have your fighter cover fly over the battlefield! Free up space on the board and have all of your air-power at your finger tips, rather than piled up on the board.
These stands are polished Brass, High Quality and will not break or bend!
Combat Dice by Field Marshall Games, 6 dice for $7.50
These dice are a must have for any Axis & Allies gamer. They feature WWII country roundels on the "one" side of the dice.
Combat Chips by Field Marshall Games, 100 chips for $9.99
If you're tired of running out of chips for your units or you just want something a little easier to handle, then these chips are perfect. They come in gray (70 chips), red (10 chips), and black (20 chips).
Ammo Pouch by Field Marshall Games, $12.99
A great bag for your dice or whatever else. Designed to look like a WW2 Ammo Pouch, this custom game bag is made from real Canvas with an embroidered Field Marshal Games Logo.
HBG "Battle Pieces" Allies Supplement set-UK Tan, 28 units for $7.95
HBG has produced its third series of plastic gaming pieces that may be used in miniature games such as Axis & Allies, Memoir44, and many other miniature war games. These have been done in approximately the same scale as Axis & Allies so that you have a better selection of pieces to choose from for your variant and house rules.
Axis & Allies Extra and Replacement Pieces at HBG
HBG and FMG make great custom, highly detailed pieces but sometimes you just need to replace or supplement your stock Axis & Allies pieces. Historical Board Gaming is your place to buy extra units.
Industrial Production Chips by I Will Never Grow Up, $49.99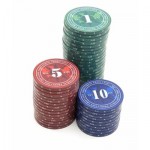 These casino grade poker chips are the perfect replacement for paper money (or worse; a notepad) in Axis and Allies and other strategy style games.
Each piece is a Casino quality, 10 gram, 1.5 inch x 1.5 inch Ceramic poker chip!
Board Games
Axis & Allies 1942 Second Edition, Amazon, $46.95
This is the current standard Axis & Allies game. Despite the misprints, this is likely the best edition ever produced since the original.
Axis & Allies 1914, Amazon, $62.22
The World War I version of Axis & Allies maintains the spirit of Axis & Allies while adding a uniqueness that matches the trench warfare of WWI.
Axis & Allies 1941, Amazon, $18.99
This version of Axis & Allies is great for beginners, kids, or somebody looking for a quick A&A fix.
Axis & Allies Europe 1940, Amazon, $77.25
Axis & Allies Pacific 1940, Amazon, $66.99
Combine these two games for the epic Axis & Allies 1940 Global!
Axis & Allies 50th Anniversary Edition, eBay, starting at $525
If money is no object, this is a must have for Axis & Allies fanatics. However, at 10x the price of 1942 Second Edition, it may not be worth the price.
T-Shirts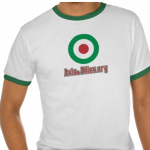 Brand new t-shirt designs are now available on the Axis & Allies.org Zazzle store.
There's one design for each country roundel in the game. Keep checking the store for more products in the future, like stickers.
Other Board Games
In some version or another, nearly all of the original Milton Bradley Gamemaster Series games are available.
Ikusa, Amazon, $60.56
This used to be called Shogun, then Samurai Swords and now it's Ikusa.
Fortress America, Amazon, $43.00
This great game was re-leased in 2012. Better order it soon before it goes out of print again.
Conquest of the Empire, Amazon, $89.99