RE: The Great Italian/ANZAC recoloring project
This is the paint project in-work… here are the colors I used… primed with grey, painted with Satin Nutmeg and clear coated to lock in the colors and prevent flaking… I've never used this particular color before, I bought it specifically for this project… results were a little odd, I seemed to have to redo some units and the clear coat seemed to dull the color an odd way.
As for painting the units themselves, on such a large scale and to prevent units getting blown around by the spray paint and getting stuck in puddles of paint, I used a non-stick aluminum foil surface with low-adhesive quick-release tape with just enough "stick" to keep them from sliding, but not enough to take the paint with them when you remove them.
Like the Italian project, this was a six-phase project (just with fewer units)… 1-primer gray one side, let dry… 2-primer gray other side, let cure… 3-satin nutmeg one side, let dry… 4-satin nutmeg other side, let cure… 5-clear coat one side, let dry… 6-clear coat other side, let cure…
Yes, to make sure each cured before sealing with another layer, there was a full 24 hour cure after both sides were done in a certain color or coat.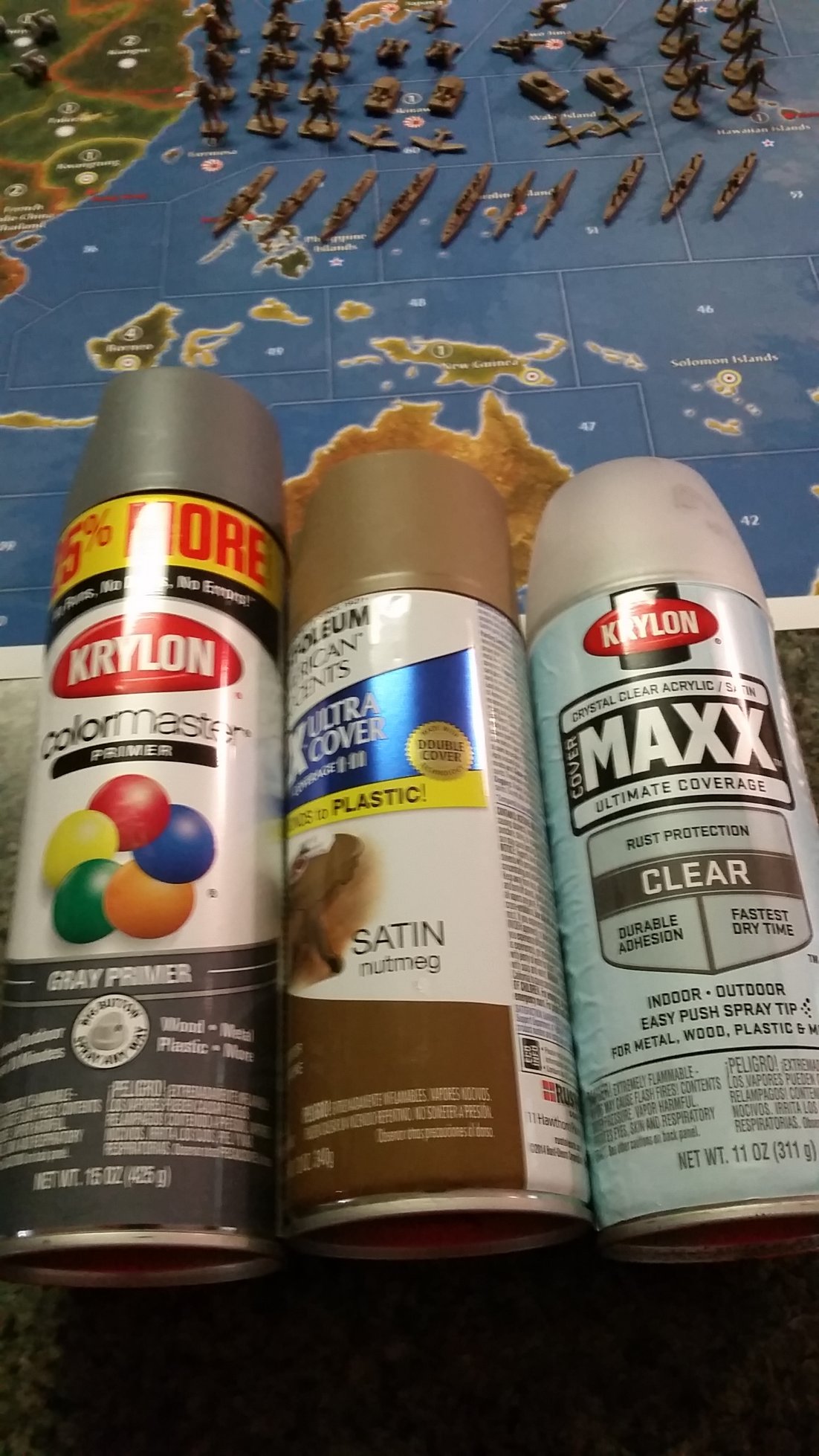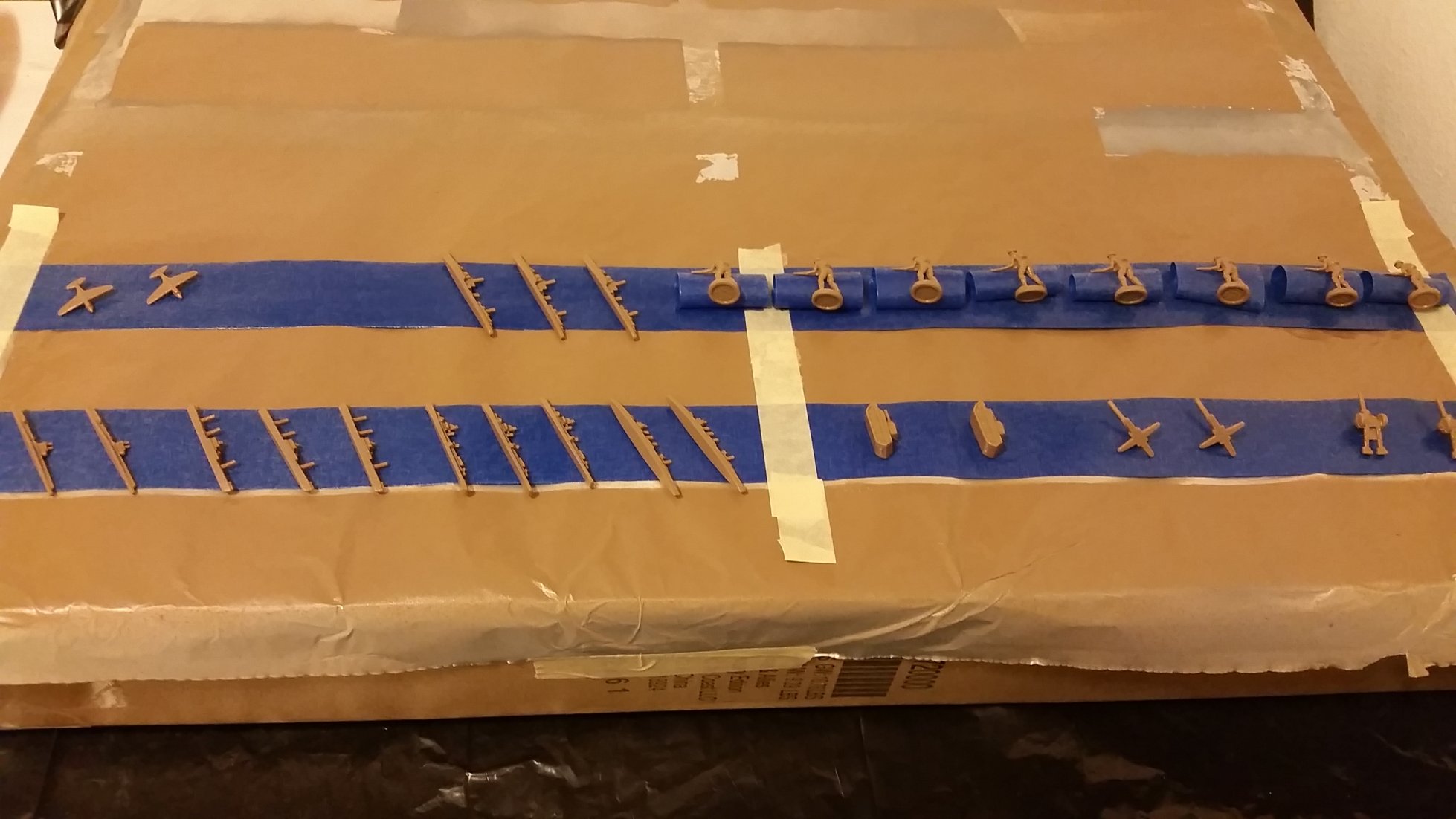 posted in Customizations