RE: GEN MANSTEIN'S 1941 Global War Game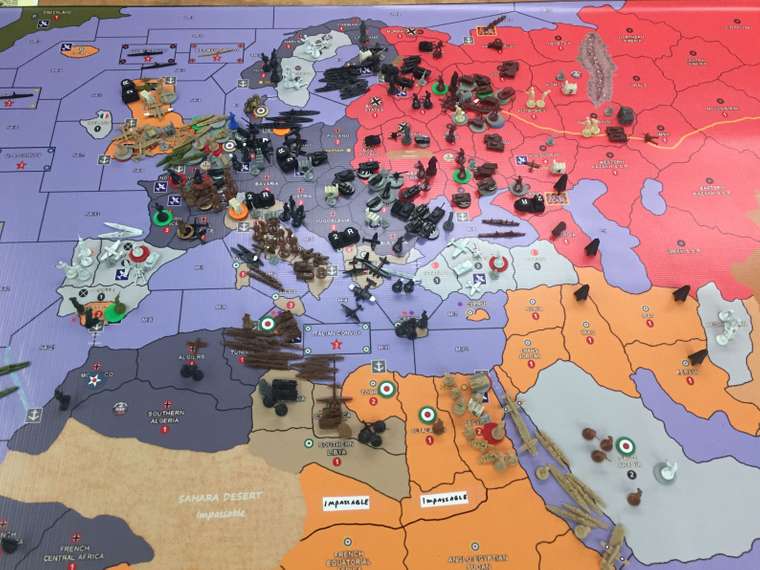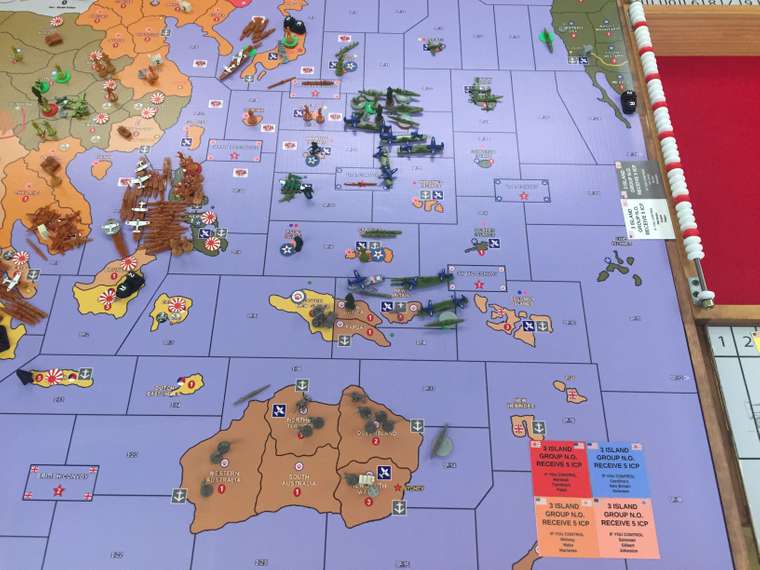 Here's a game at end of turn 4. US is doing the Island Campaign by recapuring the islands that Japan had control of and getting 4 3 Island Group Bonus worth 5 icps each. But they just moved a fleet from home with fast carriers ( NA) and M4 Cruisers ( Move 3 ) with NB. Japans goal is Dutch oil for extra money. Is it to late for the allies ?
Germany just going after the 2 city's in Russia and as of now are up to 28 points. Next turn they could try for Stalingrad and get to 30 but won't hold out for win for now. We are still playing on old map.
Anzac has a 3 island group bonus to. That would be the green dot islands.
So there is more Island group bonues on new map and an extra one in the Med. Just look at new map above and color dots show you the groups.
posted in Other Axis & Allies Variants