Japan Pearl Harbour Stratergy
Hey everyone,
I'm a new player to axis and allies, having only played around half a dozen games over the past few months and have been lurking on the forums for a while.
However, while browsing threads on a japanese pearl harbour stratergy and how it could be punished by a combined Anzac US attack on the rest of turn one, I had an idea.
Essentially it revolves around japan declaring J1, taking out both the British BB around Malaya and the US fleet around the Philippines, but sending 2 CVs, a BB and CA to wake, while attacking SZ 26 with 4 planes plus 3 DDs and 1 sub. This means even with a scramble the US will lose the battle but Japan will retain at least one DD as a blocker against a US attack on its remaining fleet at wake. If the US moves to Hawaii it runs the risk of being attacked with up to 10 planes, as the 4 on the carriers can fly to the marshals while another 6 can land on Japans existing carriers. Combined with a trans buy on J1, this could threaten a landing on Hawaii J2.
Any feedback, counterstrategies or flaws in this plan would be greatly appreciated and I look forward to joining the community and playing some games against you guys.
Screenshots attached below (fighter in Kwangsi is supposed to be in Kwantung)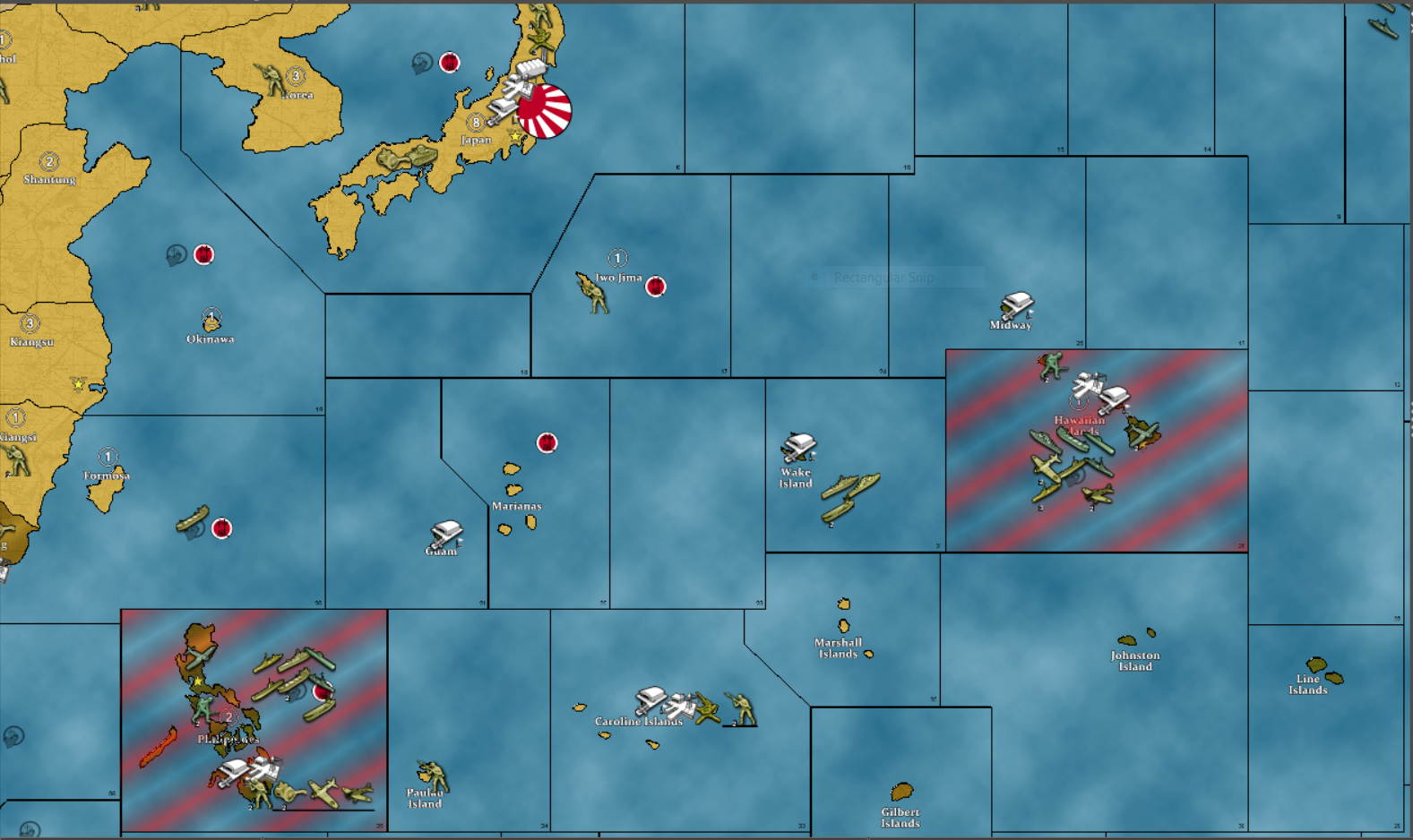 posted in Axis & Allies Global 1940