I'm selling my six handmade piece trays from my war room on E-bay. These trays are wooden with black felt bottoms. They have really helped class up the room and dignify the game. I'm only selling them because I'm making bigger ones to hold some custom pieces. These trays would work well for any edition of Axis and Allies with six or less playable nations.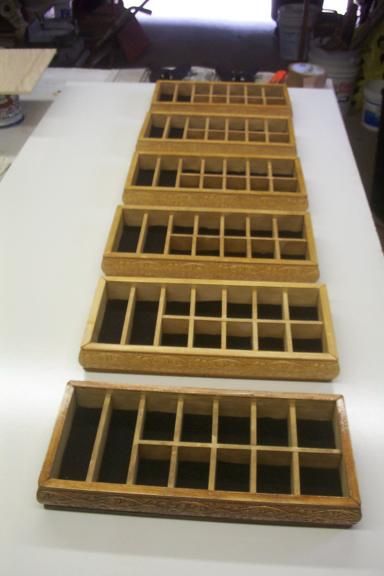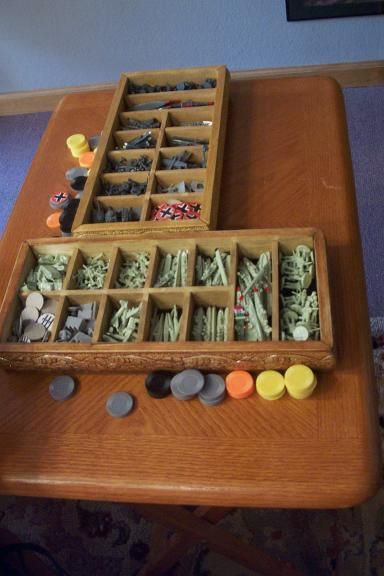 The E-bay link is here:
http://www.ebay.com/itm/Axis-and-Allies-Handmade-Wooden-Trays-/231685465190?