On July 22, 2012, five days before the official release of Axis & Allies 1942 Second Edition, I got together with some friends to try out my preview copy. I brought along my camera and tripod to make this time lapse video. Although we only made it to three rounds before finishing the game, we learned a lot, including what to do and what not to do next time.
Special thanks to Jay for hosting the game and to Sean and Kurt for playing.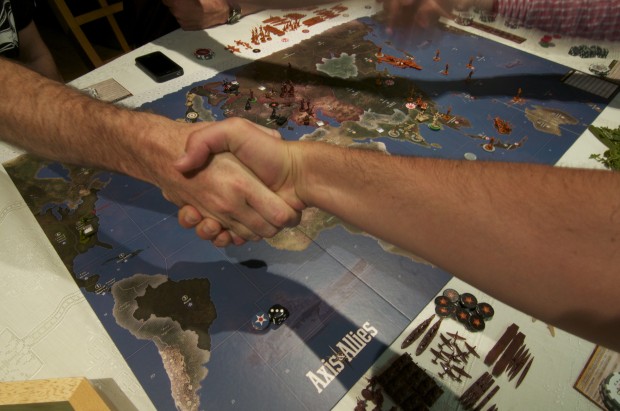 Category: Axis & Allies 1942 2nd Edition
David Jensen has been operating Axis and Allies.org since 2000 and writing about Axis & Allies since 1997.